Street Fighter 5 Post-Launch Plan Will Add Much Anticipated Basic Features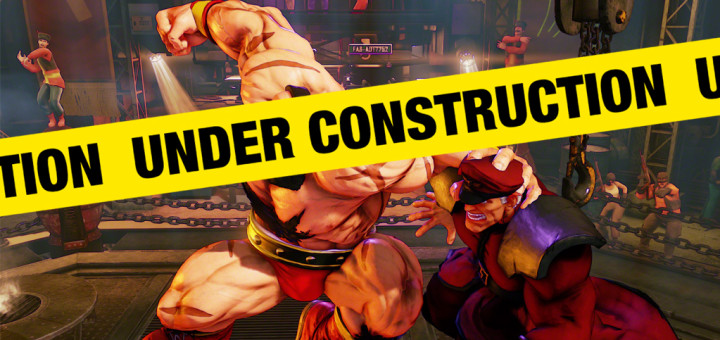 Capcom have revealed their exciting plans for post-launch support around Street Fighter 5, with an extensive roadmap that stretches all the way into September and October. Let's take a quick look at what they're promising.
March
Streets. An oversight early on in the QA department means that the final game shipped without any actual streets. The patch releasing in March should correct this.
The second half of the disc: Capcom would like to formally apologise to all players who only received half of a game disc in their case. The other half will be provided as a free download and should appear inside your console.
High kicks: These will unlock in March as DLC. In the meantime players who wish to do a high kick are encouraged to do a low kick, but jump just afterwards so that it feels high.
Ryu's leg: Capcom have really been punished in the Steam reviews for this one! But don't worry: it has been carefully preserved and should arrive in March. Players are requested to attach it as quickly as possible to minimise the chances of tissue rejection.
The letter 'S' in 'Street Fighter': While Capcom are grateful to everyone who purchased Treet Fighter 5, they are committed to making up for this embarrassing oversight.
April-May
Two new DLC characters! Fan-favourite wrestler Zangief will replace 'Zangief_placeholder_wireframe_01′ in the roster, which is unfortunate as (in this reviewer's opinion) Zangief_placeholder_wireframe_01' has a good familiar feel with a fresh look.
The same goes for another new character which debuted in Treet Fighter 5, N. Bison — he'll be replaced with M. Bison. Sad to see Capcom afraid to try new things and bowing to unnecessary censorship.
Dhalsim's arm length increased again: Continued stretching at this point will have ruined Dhalsim's arms, making them terrible wet noodles that dangle uselessly at his sides.
June
Servers: Capcom are quietly confident they should have figured out what these are by June and have them switched on.
Adding jiggle physics to left as well as right boobs: If you've played Street Fighter 5, you know how important this is to fix (extremely).
Re-attaching the letter 'S' in 'Street Fighter': Oof. This is embarassing. But don't worry, we've got our best people on it this time.
July – August
Fighting: Another big one and it's completely understandable that it would take this long to work it out. Sometime around "late July to early August" a big patch will be deployed that will include the ability for the characters to actually fight each other rather than just standing around and coughing awkwardly. Game-changer.
Sub-Zero and Scorpion. These two fan favourites from the Street Fighter franchise will be making a very special appearance.
87 New DLC Characters! Wow! What a treat!
Vega will be able to move left: Great news for Vega fans!
September
Patching out characters Chun_Li_DLC_1 through Chun_Li_DLC_87: Again, another tough, but necessary change. Capcom aren't afraid to admit when they're wrong.
Pony riding mini game: Great stuff from Capcom here. Really listening to the fans.
Giving up and officially re-naming the game 'Treet Fighter 5': Whatever. Just whatever.