Rumour: New Xbox One To Take PS4 Discs, Use PS4 Controllers, Be PS4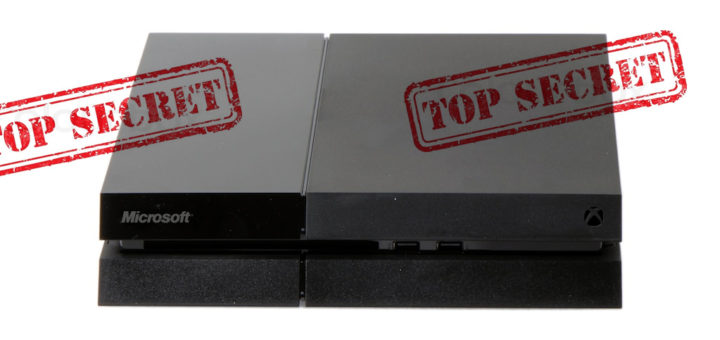 Industry insiders have confirmed rumours that a new, smaller Xbox One model is on the way, with a revamped design that is compatible with PlayStation 4 discs and controllers and may, in fact, just be a PlayStation 4.
Leaked images of the revamped Xbox One show a thinner, more elegant design with a sleek angled front and a vertical line for the power and eject buttons, as well as a PlayStation logo which Microsoft says is "not representative of the final product".
The move comes as Microsoft executives struggle to breathe life into the Xbox One's corpse-like sales, which have been slow due to what insiders call "the fact that it isn't very good" (a complicated industry term).
In order to achieve the smaller, lighter and quieter build for the revamped Xbox One, Microsoft had to make some hard choices. Games like Halo and Gears of War will not be playable on the new model, but head of Xbox Phil Spencer says there are some unexpected benefits.
"We didn't plan for it, but as a side effect of the great new architecture we've developed, our new Xbox One will be able to play Uncharted 4, which I'm super looking forward to," says Spencer.
"True 1080p gaming! Damn. How long have consoles been able to do this?"