Local Man Waits Almost Ten Whole Seconds Before Correcting Friends' "Rouge One" Spelling Mistake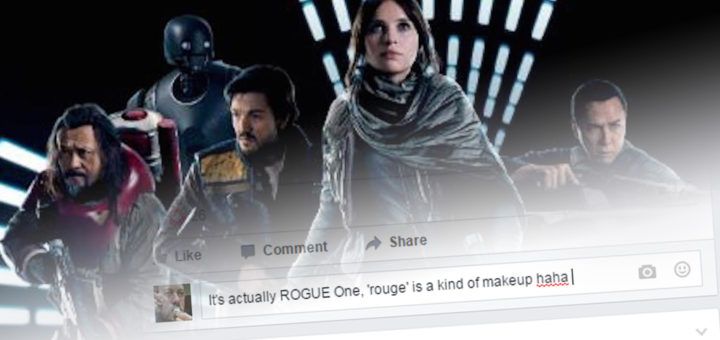 Local man Lewis Snyder is congratulating himself today after setting a new personal record of 9.7 seconds between seeing that one of his mates had accidentally spelled the new Star Wars movie as "Rouge One", and pointing it out to them.
"Hnnngghhhhhhhhhhhhhhhhhhit's actually ROGUE One," gasped a clearly struggling Snyder, his eyes bulging with effort.
"Rouge is actually a kind of makeup! I'm sure you know that the whole movie isn't actually about makeup, haha :P :P :P" he added helpfully as an afterthought, relieving onlookers who were briefly worried he might be a nitpicking pedant.
The news of Snyder's heroic 9.7-second marathon effort has been welcomed by the author of the original post, who acknowledged his appreciation of Snyder's hard work by telling Snyder to "fuck off".