Wow! These Cosplays Are So Accurate That It's Almost Creepy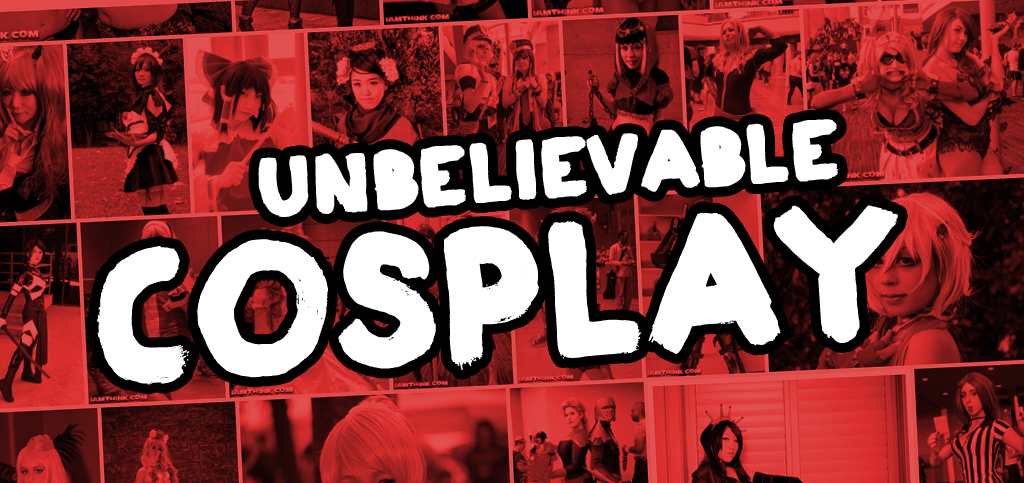 Cosplayers are some of the most dedicated fans around – always willing to go the extra mile to show their love and appreciation for the characters that developers create! It's absolutely amazing what they can do with just some spit, grit and tape (and I'm not just talking about cosplaying as a big ball of spit and tape).
Scroll down for some of the most amazing cosplay you've ever seen. I can't believe how much these people just totally nailed it!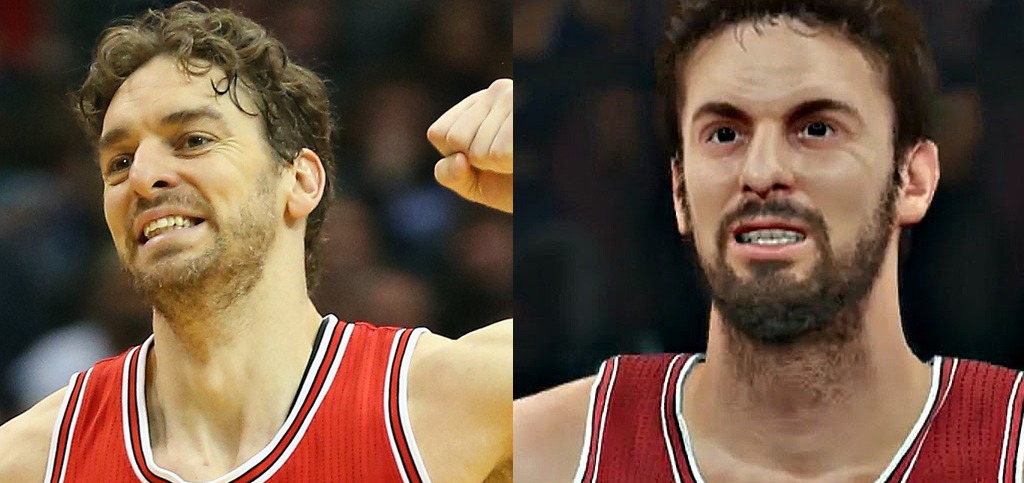 Can You Spot The Difference? This Man's Pau Gasol Cosplay Is Mind-Blowing
South Australian-born Hugh McKinney (left) is behind this fantastic cosplay of minor NBA 2K17 NPC Paul Gasol, spotted here at PAX Australia. Wow! He's even perfectly recreated Gasol's blood type and fingerprints – that's what I call dedication!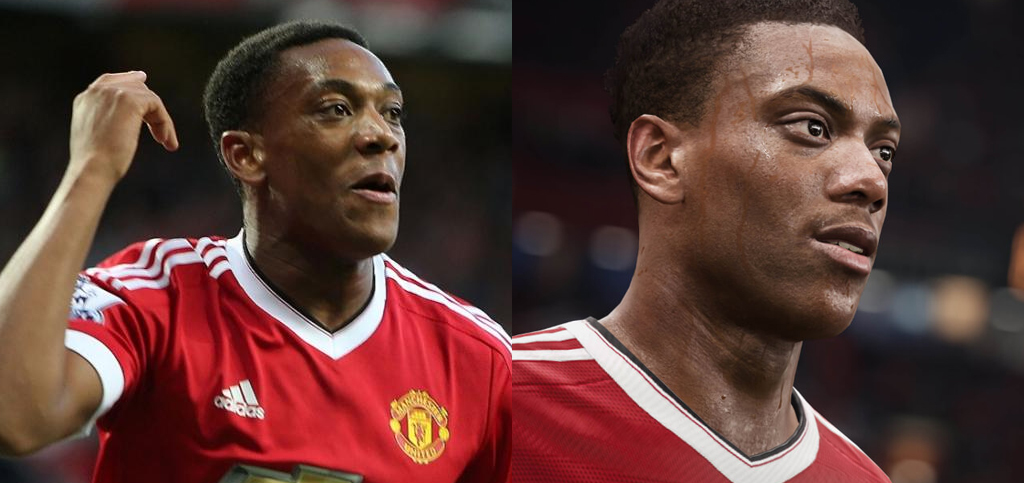 Stunning! Which One Is The Real Tony Martial?
We had to do a double-take when we saw Chicago native Troy Holland (left) in costume as the heroic protagonist of FIFA 17, famous winger Anthony "Tony" Martial. He debuted this incredible costume at ValorCon to a great reception – and EA are even talking about using him in some upcoming promo art!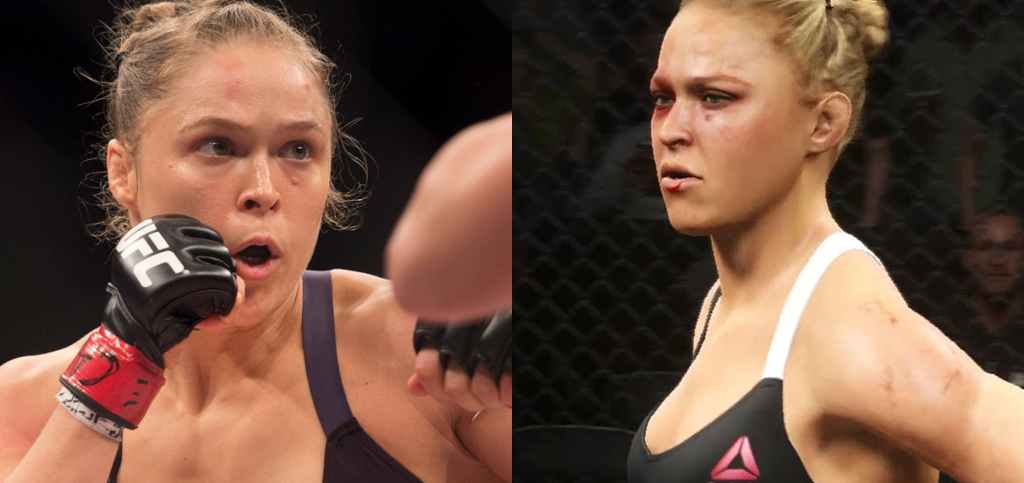 If Ronda Rousey Were Real, She'd Look Like This
As the main character in fighting game EA Sports UFC, Ronda Rousey proves that not every game needs to be headlined by a gruff dad. But nobody expected super-fan Bethany Rose (left) to be able to pull off such an incredible likeness on the show floor! Photographed here at SDCC, Rose attributes her success to an intense workout regime and "brutal left hook".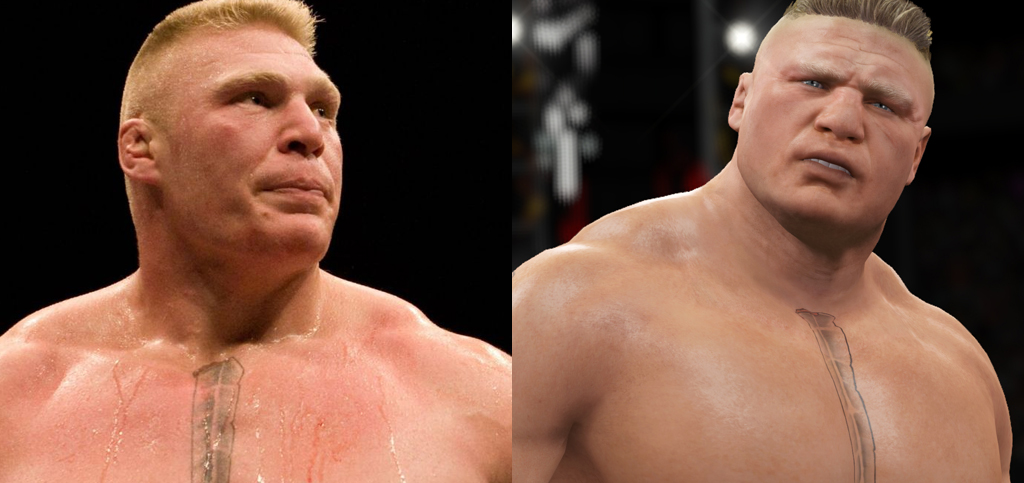 Damn! 2K Should Hire This Guy To Play Brock Lesnar
Although he has a day job as an unassuming financial auditor, the mild-mannered Shaun Moran (left) isn't afraid to take it all off here on the show floor of E3 2016. Moran put hours into getting the costume for Lesnar just right, saying that the fictional wrestler is an "inspiration" to him and helps him keep his mind focused "on the important business of combating money laundering".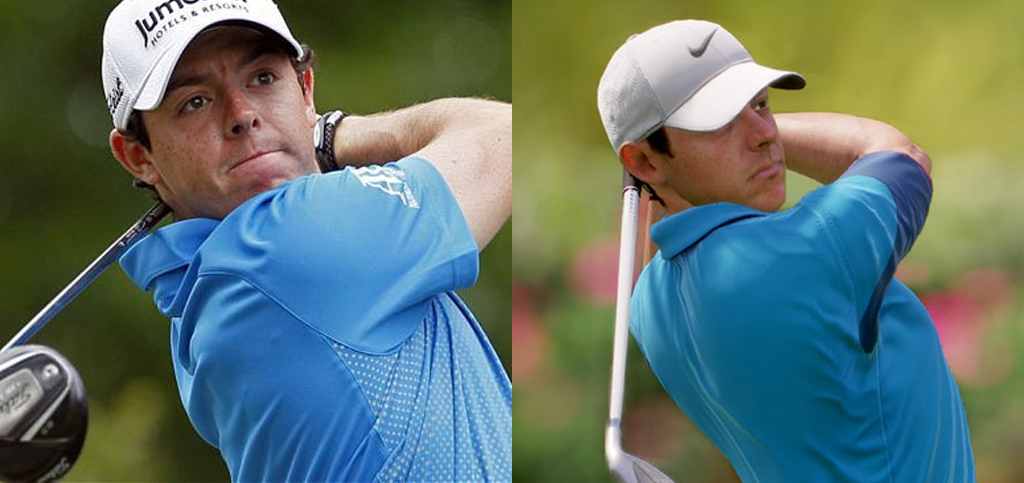 Am I Seeing Double?? Incredible Rory McIlroy Cosplayer Is McKilling It Here
We saved the best for last! Brisbane-born Samuel Norris (left) has put in an absolutely amazing effort here to dress up as his idol, heroic and entirely imaginary golfer Rory McIlroy from the Rory McIlroy series. We pulled Norris aside on the floor of Supanova Brisbane to ask how he did it, but he wouldn't tell us — only placing a golf-gloved finger to his lips and telling us that the real Rory McIlroy was "in our hearts all along".
Do you have any other cosplays we should know about? Post them in the comments below!!