Clan Mates Tearfully Issue Death Threat To Fellow Gamer Who Rose Up Too Far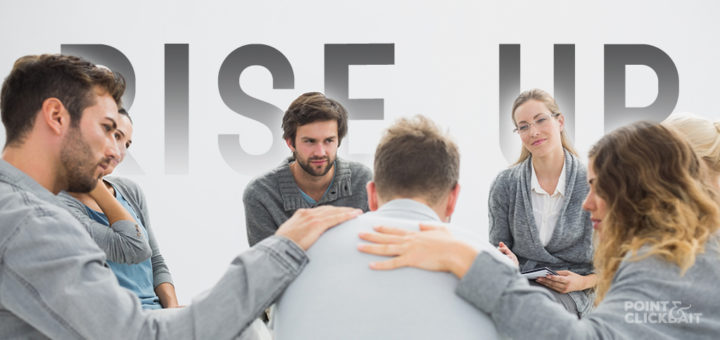 Tragedy has struck the local Salami_Boyz gaming clan after team leader and legendary top laner Togs "The Gob" Golbert interpreted the rallying cry "gamers rise up" too literally, and became politically active.
Golbert, who former teammates describe as "a great guy" and "a beast", was reportedly radicalised after years of reading comment sections to finally make good on the "rise up" rallying cry, and started to get politically active, tragically trying to change the world for the better.
Unfortunately for the Salami_Boyz, the trouble started when Golbert started asking the rest of his team to undertake what they called "some pretty suss" activities like attending rallies, signing petitions, writing letters to politicians, using fewer slurs, and so on.
"There were a lot of red flags for me," explained former teammate Vivian 'TURDMONSTER' Jullivan, a self-described "girl gamer, but one of the good ones who can 'hang'".
"He started messaging us about the power dynamics of society and the various ways in which different oppressions intersect and overlap, and I was just like, who the fuck is this carelord," TURDMONSTER told Point & Clickbait. "Not even teabagging his corpse in Rainbow Six seemed to help."
Fellow Salami_Boyz member Norl 'Lord Slurps' Henry recalled the moment he realised his former friend had risen up too far.
"I asked him 'u mad bro' and he was like, 'Yes, I am. We should all be mad. The world is in a terrible state,' and I was like 'lmao care much' you know?", he told us, visibly struggling not to cry, but in a cool, ironically detached way.
"It was really making all of us uncomfortable. I even tried sending him a trollface.jpg thing and he just sighed at me. I just don't understand how you can care about this stuff and still call yourself a hardcore gamer."
After a brief group chat session, the rest of the Salami_Boyz voted reluctantly to part ways with their "virtue signalling" friend Golbert, each of them formally sending him a private whisper to call him a "piece of shit cuck who needs to fucking die".
"You just hate to see it, you know," TURDMONSTER said after issuing the death threat. "Just… F, man. F."
"F," agreed Lord Slurps thoughtfully.