Feminism Win! Tit Slasher XII Will Let You Play As A Woman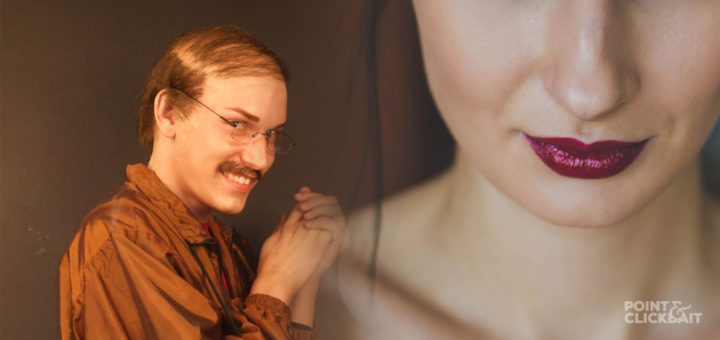 Even though representation in video games has come a long way since the male-dominated early days of gaming, back when Ms Pac-Man was the woke game of choice, there are still some stubborn franchises which refuse to get with the times. Beloved action adventure series Tit Slasher has always been one of those games – but now Buxomware CEO and self-described "feminist, probably" Randy Thurst says it's time for his company to "grow up" and accept that women are "gorgeous animals on the inside too".
"This is a huge win for feminism, just like in the title of your article says," Thurst explained at a press conference outside of Buxomware headquarters. "We've got a lot of feedback from a lot of women over the years about Tit Slasher, far too much to read obviously, and we assume that their number one issue was the lack of a female protagonist. That's something we're absolutely happy to finally address and be lauded for."
Players who fire up Tit Slasher XII will be given a choice between the default character, the iconic Tit Slasher himself, and for the first time, a female version of the Slasher, the Tit Slashtrix. No images of the female Tit Slasher, who fans are already calling "Tits", were provided with the press release, but Thurst explained that she would be "super hot" and made a series of groping motions at the air.
"Chicks are absolutely going to love what we're doing with Tit Slasher, it's going to be super empowering and all the rest," the CEO confirmed, nervously eyeing a police car as it pulled up into the parking lot. "You know how feminists are, am I right? This is one pair of tits that players will want to respectfully admire."
A voice actor for the female version of Tit Slasher has not yet been secured, but Buxomware did confirm that she would have unique lines of dialogue the male version would not have, such as "I'm a woman… and I kill," "I'm one badass chick who DOESN'T belong in the kitchen," and "All of this killing really turns me on, for sex."
Although some hardcore fans have lashed out at Buxomware for the addition of a playable female tit-slashing protagonist, Thurst explained, while slipping on a pair of sunglasses and a 'FEMALE BODY INSPECTOR' cap as a door slammed in the distance, that they are being careful to maintain the core vision of the series while still keeping it "progressive as hell".
"For example, even though we are adding this hot babe protagonist just like chicks want, we will NOT be adding a new lower difficulty level for women players," he added. "That's just too far. We're sex-positive, not anti-gamer."
To mark the occasion, Tit Slasher XII will be available in a special limited pink edition, and 10% of all profits raised will go to a local shelter for victims of domestic violence. We attempted to follow up to find out if the series' controversial 'Loot Panties' would return, but Randy Thurst's phone had been disconnected.