Tech CEOs Stand United In Half-Heartedly Muttering Something Vaguely Critical Of Trump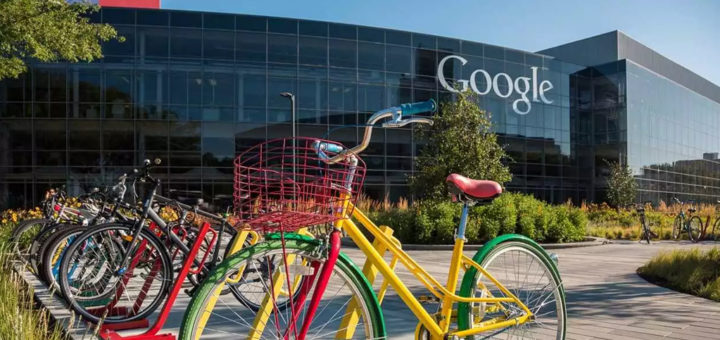 Donald Trump's nightmarish vision for a violently racist America has been absolutely demolished today as some of the leading voices in the tech industry stood up, steeled themselves, and then muttered something under their breath in the hopes the President wouldn't hear them.
"We've always made our view on immigration issues known publicly and will continue to do so," thundered Google's CEO Sundar Pichai in what observers describe as "a strongly-worded memo" to concerned employees. Those same employees were somehow not invited to Google's recent extravagant $50,000 party at the Smithsonian designed to woo Republicans, or to Alphabet CEO Eric Schmidt's recent personal visits to Trump Tower to curry favour with the President-elect.
Pichai's extremely hardline sentiments were echoed by IBM CEO Ginni Rometty, who outlined to the monstrous ham golem who runs the country in no uncertain terms that she and her company would continue to advocate for "engagement and openness" in this troubling time.
Rometty — who is on Trump's business advisory team — is well known for being one of the tech industry's most staunch opponents of Trump, having openly pledged her support to working with him and creating as many new IBM jobs as possible under his racist hellscape regime.
Facebook's Mark Zuckerberg, whose algorithmically driven global network of un-vetted misinformation was identified as pivotal in Trump's November election victory, was quick to issue his own blistering, no-holds-barred condemnation of the immigration ban.
"We should focus on people who actually pose a threat instead," he argued, only months after sponsoring the Republican National Convention in Cleveland where Trump was confirmed as the Republican Nominee.
All the CEOS proudly reaffirmed their absolute commitment to withholding funds from Trump and his racist government by not paying their taxes, which was something they were already doing anyway.
"Our continued aggressive tax minimisation policies, which have directly resulted in the destruction and degradation of schools, hospitals, libraries, and other infrastructure critical for a functioning society, is just one of the ways we'll be innovatively disrupting Trump's regime," explained the CEOs.
"A society that has no working schools, no working hospitals, no access to basic healthcare or education and where everyone has to fight over basic resources… that's the kind of society that is sure to embrace new people and new ideas in a peaceful, open way."