Cliffy B Denies Rumours That Radical Heights Was Created Just So He Would Have An Excuse To Keep Saying "Tubular" In The Office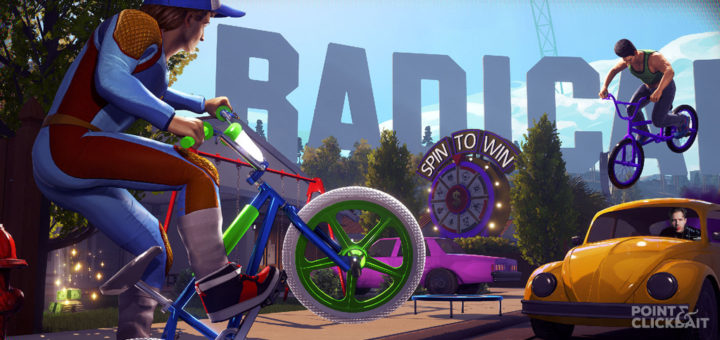 Clifford "Cliffy B" Bleszinski has defended this week's early access launch of Boss Key's latest game, Radical Heights, claiming that it "never stopped being cool, actually" to say words like "tubular" and "babealicious".
The iconic developer has been embroiled in controversy this week, after leaked design documents from inside Boss Key suggested that Radical Heights was originally intended to feature a generic modern military setting but was changed to 'x-treme' 1980's culture at the last minute on Bleszinski's insistence.
"I just want to tell everyone in the media to like, take a chill pill about this," said Bleszinski in an interview with Point & Clickbait. "My job at Boss Key is to make totally righteous, bitchin' decisions, and this was just another one of those."
"If other people in the office are grody to the max and just super uncool with me making these kind of decisions, that's their problem."
Bleszinski went on to deny rumours that he was responsible for a bulk order of hypercolour clothing and parachute pants for the office, suggesting that while he did have control over purchasing decisions, these ones in particular came from his personal collection.
"Cool never goes out of style, dude," said Bleszinski, patting an unenthusiastic Boss Key employee on the shoulder as they adjusted their ill-fitting oversize neon pink jumper. "You look ultra gnarly."