Surprise: This Gamer's Tweet About Self-Isolation Fucking Sucks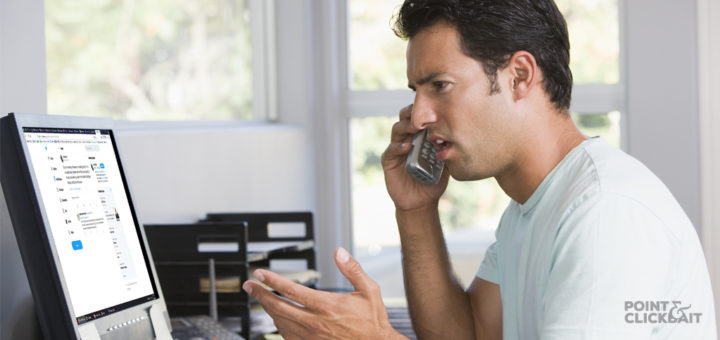 As folks around the world strap themselves in for a difficult few weeks, one gamer's tweet about the situation has failed to spark any sort of reaction beyond tired disinterest. This past Saturday, Wyoming gamer Yearnt Burtfield took to Twitter to send out the following message to his, at the time, 32-strong follower base:
"Self-isolation? haha, gamers have been doing this since at least the 90's. Just give me a 2 lt mtn dew and a copy of witcher 3 lol :P and we can still be social, online games and suchlike."
Burtfield's follower count has since dropped to 29.
The tweet, which was Burtfield's 4865th contribution to the social networking site, has been decried by critics — including Point & Clickbait editor Tim Colwill — as "bad" and "probably not worth writing an article about when we have such a backlog of great ideas that I keep asking you to work on."
"James, what's your angle here, exactly?," Colwill said over Skype. "This seems fairly innocuous, if a bit tedious?"
Burtfield has a history of awful, pointless tweets, including a 2017 missive in which he said that one of author James O'Connor's articles for the extremely popular and prestigious videogame website GameSpot was "kind of dumb, no offence."
Burtfield, whose social isolation began at birth and will continue until his corpse finally rots to dust in an unmarked grave, seemed just as pigshit-headed and ignorant as you might expect when contacted for further comment.
"I just like games?," he said, fuckwittishly. "I don't know, I live a very quiet life, I don't know what you want from me?"
When asked why he was bothering to self-isolate when no one would ever want to come within a mile of him under normal circumstances, Burtfield assured us that he was "sorry," and wished that Point & Clickbait would "stop hounding him about that tweet he made when he was 15," claiming that it has "been years" and that we "need to let it go."
Burtfield later made a tweet about how much he enjoyed the latest season of Rick & Morty, like the basic-ass bitch that he is.
Is it Tim's ethical and/or legal responsibility to prevent James from hounding this poor young man further? Let us know in the comments!