Twitch Will Require All Partners To Dress Up As Ninja During Their Own Streams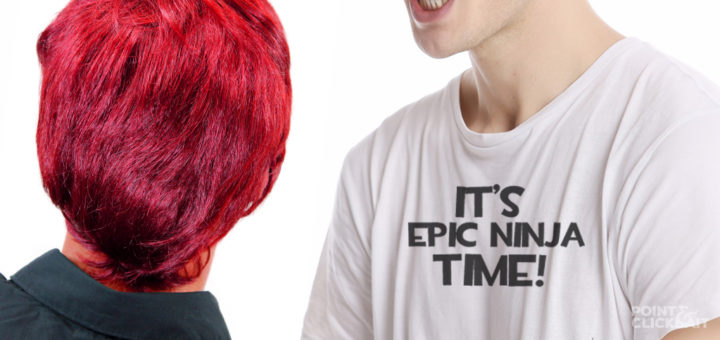 A controversial change to the Twitch Terms of Service means that all partnered streamers will need to wear the official "Ninja Cosplay Kit" at all times while broadcasting, making themselves look like the popular streamer Tyler "Ninja" Blevins.
The kit includes a brightly coloured wig, a t-shirt that says "It's Epic Ninja Time", a framed photo of Blevins, and a novelty cheque for millions of dollars.
Women streamers are exempt from wearing the cosplay kit as it may confuse viewers into thinking that they are in a relationship with Blevins.
In a statement issued today, Twitch claimed that the kits will soon be arriving in the mail and that partners should begin wearing them as soon as possible "to avoid any questions of loyalty".
"Partnered streamers should practice phrases such as 'wow, did anyone catch that New Years Eve special featuring Ninja?' and 'I wonder what Ninja is up to right now!' until they sound as natural as possible," the statement reads.
In a now-deleted tweet, Blevins defended the new cosplay kits by suggesting that dressing up as him and shouting 'it's epic ninja time' was "good exposure".
"Millions of people are going to see you, and think of me," wrote Blevins in response to another irate Twitch partner. "Surely you can see how this benefits us both?"