Enough Is Enough: The ESA May Donate Slightly Less Money To The Republican Party Following Trump's Appalling Comments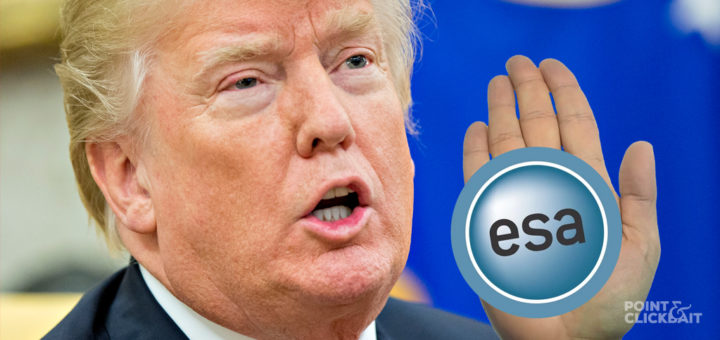 The Entertainment Software Association is drawing a line in the sand today, warning Donald Trump that his disgraceful remarks linking recent gun massacres to violent video games may have earned him a "marginally reduced campaign contribution". Scathing!
Only days after the shooting deaths of more than 30 people in El Paso, Texas, and Dayton, Ohio, President Trump used a news conference to blame those deaths on violent video games. Yikes!
Thankfully for our beloved hobby, the ESA came swooping into action immediately, warning the President in no uncertain terms that they are strongly thinking about refusing to donate even