Real Life 'Dreams'? This Dev Team Made No Money From Their Masterpiece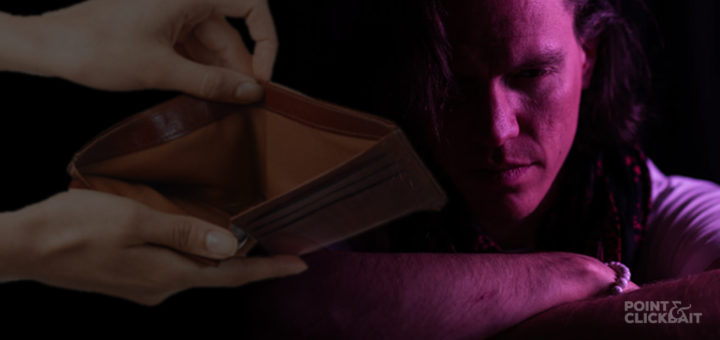 Sometimes, dreams — or, in this case, Dreams — do come true. A small team of game developers in Berlin have committed the ultimate act of tribute to Media Molecule's recently-released game builder by releasing a wonderful small game that they worked on for three years, only to turn over absolutely zero profit.
The game, a meditative combat-free narrative experience called What It Means To Yield, was in development for three years and cost the development team hundreds of thousands in lost wages and office rent. After years of toil and crunch, PC games site 'Oi, Get Your Games Over Here' awarded the game a 10/10 and declared it a "haunting, perfect work".
The team's diligence – and the absolute void of their bank accounts caused by the game's heart-rending, disastrous digital retail performance on Steam – is like a real-life example of a game made within Dreams, one that, similarly, has not made its creators a cent. It's amazing to see the level of effort this team has put into replicating Dreams in real life, with the team's blog post about their "financial nightmare" serving as a particularly clever nod.
"It's just wonderful to see such a potent real-world tribute to Media Molecule's game," said PlayStation user BlipFordJones, whose own Dreams creation, Family Guy Chicken Fight Megan Griffin Nude 18+ (WIP), has been played 15,000 times, also turning zero profit in the process. "I feel very seen right now. I wonder if they've played my game?"
What It Means To Yield lead designer Kurf Stonch exclusively told Point & Clickbait that our question about the connection between Dreams and their work was "interesting and relevant," before asking exactly how wide our audience is and, unrelatedly, how we entered the building. Artist Kelly Fliff was similarly pleased that we'd made the connection, responding "yes, right, of course, that's EXACTLY what we intended, obviously," before leaving the room in what we assume was an unrelated huff.
And it gets even better: one enterprising creator, KenDollKendall65, has recreated What It Means To Yield in its entirety inside Dreams, creating an ouroboros of fan works. The game has been played within Dreams over 20,000 times after being highlighted on its front page, and is being praised for its level of near-commercial polish despite being riddled with spelling errors, racial slurs, and containing far more references to the Pepe the Frog meme.
"I'm just a really big fan of the original game," KenDollKendall65 told us, "and I wanted to make a version that other people could play without needing to pirate it, like I did." Asked why he had pirated the game, KenDollKendall65 laid it out plainly: "Well, funds have been a little low since none of my Dreams creations are bringing in any money."
What do you dream about? Are you beset by the same horrors nightly? Do you, like me, see the Shadowed Man every night–a man who doesn't just exist within the shadows, but seems to be a part of them, who seems to breath in the light and breath out darkness? Have you had any success in your battles against his overwhelming presence, or do you, too, feel that he will soon claim you, and that you'll leave behind nothing more a shadow in someone else's nightmare? Let us know in the comments!