Blizzard's Chris Metzen Resigns In Disgrace After Coming Into Work High On Vespene Gas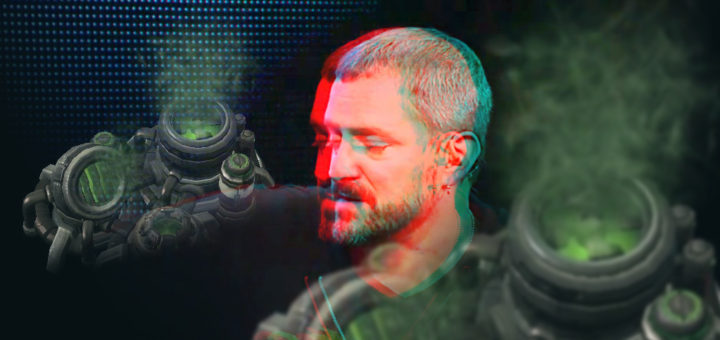 Blizzard's head of story development Chris Metzen, well known as the father of iconic franchises like Warcraft, StarCraft and Diablo, has today been summarily fired after attending the office while completely off his face on vespene gas.
Reports suggest that while management have previously turned a blind eye to Metzen's gas habit, this time Metzen crossed a line by using human blood to paint an enormous diagram on the wall proving that Overwatch's Soldier 76 is actually the great-great-grandfather of StarCraft's Jim Raynor and insisting that he wouldn't "put pants on until someone made a cinematic where they play guitar together".
The incident marks an ignominious end to Metzen's 23-year stint at Blizzard, where he oversaw the construction not only of some of the game industry's biggest powerhouses, but also a personal life-sized vespene gas refinery which was located in his private office for "no reason".
In a statement released to the press, Blizzard management lamented the need to fire Metzen but stressed that he was already on his last warning after using his position to create Overwatch, an act that was in clear violation of the company's zero-tolerance policy towards interesting new ideas.
"While we regret Metzen's departure, we deeply appreciate his contribution to our 5 Warcraft games, our 3 Diablo games, our 2 StarCraft games, and the other game which does not feature any characters from these three franchises," reads the statement.