Horde, Alliance Finally Declare War After More Than 20 Years Of Constant, Unceasing War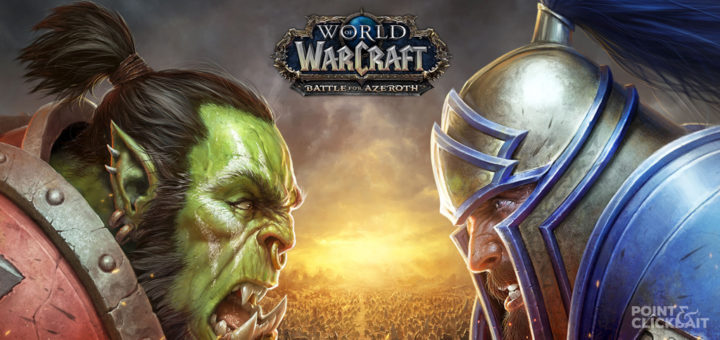 World of Warcraft is set to be rocked to its core as the next expansion, Battle for Azeroth, sees Horde and Alliance players bring more than 20 years of war to a head with an explosive conclusion: war.
"Ever since Warcraft: Orcs and Humans released in 1994, the Horde and the Alliance have been at war," explained Blizzard in a press statement.
"This unique war-based history makes 2018 the perfect time to finally reveal the next step in our development of the iconic Warcraft setting: a really big war."
The expansion will place World of Warcraft players on the ground in some of the most massive battles between the Horde and Alliance armies, something that hasn't been seen since Warcraft, Warcraft 2, Warcraft 3 or World of Warcraft.
Long-term players of the MMO say that this new expansion is sure to re-ignite rivalries with old friends on the opposite faction. Software developer Kelvin Carlson told Point & Clickbait that his workmate Gary had better watch himself.
"Yeah, Gary plays Horde, you know, so sometimes we'd see each other in the break room and I'd be like 'For the Alliance!' and he'd be like 'For the Horde!'. Or he used to, I don't know. We mostly play PUBG duos now. It actually sounds kind of weird to say it out loud."
High school student Jessie Buchanan, who was born into a world where World of Warcraft has always existed, said that she was a bit confused by the sudden declaration of war but that she wasn't bothered by the battle dragging out.
"I watch a heap of Dragonball Z, so, you know," she added.