Outlast 2 Will "Redefine Hillbilly Penis Horror"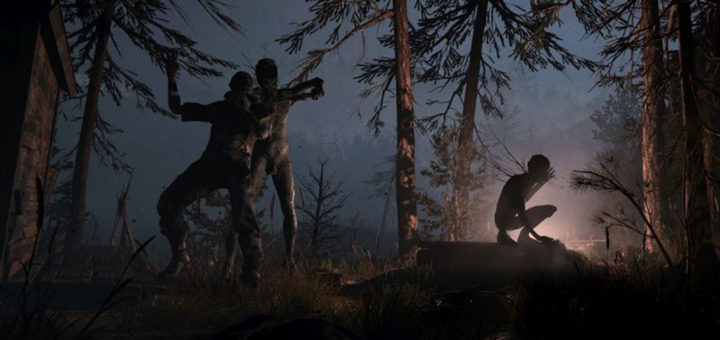 Only four short years after indie title Outlast redefined the little-known sub-genre of "abandoned asylum horror, but with dicks", Outlast 2 is getting ready to break new ground in the little-known sub-genre of "hillbilly horror, but with dicks".
Reviewers at the time were wowed by developer Red Barrels' innovative use of first-person camera techniques to create chilling horror sequences, as well as the extended encounters where you saw dozens and dozens of naked men's dicks in grainy night vision. Now Red Barrels are looking to crank things up a notch with Outlast 2.
Set deep in the hostile Arizona desert, the new game features a new setting and new characters — a married couple who are investigating a murder. You'll jump between each of their unique perspectives as you are chased through cornfields by bloodthirsty mutant hillbillies, all of which reportedly boast "horrifically realistic swinging dicks".
"We're huge fans of the horror genre ourselves, but we always felt that something was missing from the formula," claim Red Barrels in a press release.
"That's why we left our former jobs behind and joined together to create a new indie studio dedicated to realising our dream of something we're tentatively calling 'cock-horror', and we're overjoyed that people are willing to support our vision."
A ill-advised, if innovative, '#dicksoutforoutlast' campaign has begun trending on Twitter, which observers describes as "definitely horrifying, but for all the wrong reasons". Red Barrels have issued an official statement asking their fans to calm down, saying there will "be plenty of horrifying dick to go around" once the game launches next week.