Local Man Begins Fifth Day Of Performatively Saying Goodbye To Friends Ahead Of Animal Crossing Launch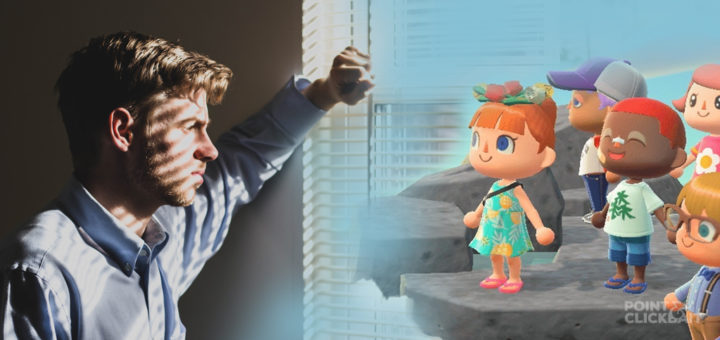 Local man Juck Pithling has spent much of today updating his various social media platforms to assure his friends, family, and followers that he will be "unable to speak to them" once Animal Crossing: New Horizons releases for Nintendo Switch, due to "living that island life, baby." Juck, who says that he would "die for Snoogins"–a name he has seemingly mistakenly attributed to the duck character Scoot–has spent the last five days repeatedly preparing everyone for his absence.
"Just so everyone knows, once Animal Crossing New Horizons drops, all bets are OFF," tweeted Pithling–his 146,546th tweet since creating the account in 2015. He retweeted the tweet 90 minutes later, before posting an image of Isabelle with the caption "bae".
Records indicate that Pithling racked up a commendable 33 hours total gameplay in Animal Crossing: New Leaf for the 3DS, the majority of them before the birth of his first child.
Pithling's close friend, Jennifer Loops, is wary of what this development will mean for their friendship. "He's texting me about twenty times a day right now, and three of those texts will usually mention Animal Crossing," she says. "It'll be like, 'We'd better catch up soon, before Animal Crossing comes out and you never see me again!'. That sort of thing. We haven't actually seen each other in five months, though. And now that I think about it, he cancelled that appointment to go and play the new season of Fortnite, which he apparently loves now?"
Another of Pithling's Twitter followers, Royston Bunce, remembers how the 33-year-old tweeted similar sentiments ahead of the release of Death Stranding. "He said it was his game of the year, and that it was absolutely consuming him, but according to his trophy data he never made it past the opening hours," Bunce said.
Pithling, who admits that he "doesn't actually own a Nintendo Switch yet," says that he intends to buy one after the release of the upcoming Animal Crossing game so that he can "reconnect with his beloved Peregrin," which observers believe may be a reference to either Pelly, Penelope, or Penny.
"I'm going to play it on the train ride into work every morning," Pithling told us, his eyes shining. "And then every night, when I get home, if there's time after I kiss my daughters and put them to bed. I just can't wait to get back in and hang out with that raccoon guy. Johnson or something? I love him. I just love to be a part of the Animal Crossing conversation."
As our conversation regrettably continued, Pithling, who currently owns a "PlayStation 3 or 4," outlined his plans for a sixth consecutive day of tweeting about his impending addiction to Animal Crossing: New Horizons. "It's very important that people know exactly why I'll be tweeting less," he said. "I wouldn't want anyone to suspect that I sit awkwardly at an intersection of numerous online cultures and feel a weird social pressure to participate in hype and marketing in a way that society's still struggling to define and discuss, and I want my value as a creator of social content to go unquestioned over the week of the game's release if my output, which is part of how I define my persona, is low. I need people to know, in advance, that I belong within the social strata that anticipates a release like this."
"Which is normal," he added, unnecessarily, after a pause. "I'm very normal. I love Animal Crossings."
Pithling then excused himself from the interview to change his youngest daughter's nappy and tell her about a "panda lawyer" he mistakenly believes to be a character in the game.