For Honor Developers Deny They Are "Sitting Alone In Office, Bashing Viking Action Figures Together"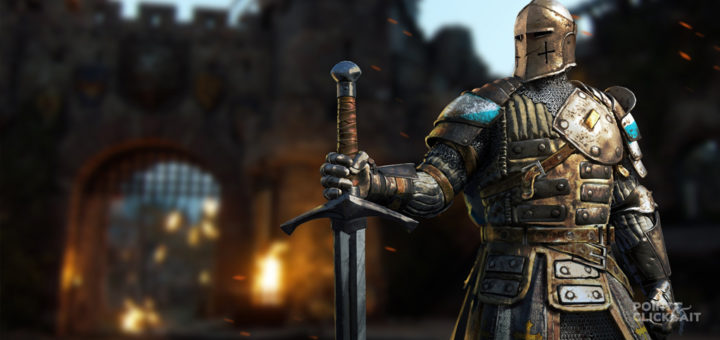 For Honor's developers have denied reports of a declining playerbase, describing as "fake news" claims that the team are now just "bashing action figures of vikings together and making 'whoosh' and 'clang' noises".
Although independent reporting systems like Steam suggest that the number of people playing For Honor has plummeted following launch, community manager Eric Pope refutes the idea.
"It's business as normal here," said an unshaven and manic-looking Pope in a livestream to the community. "Everything is fine. Reports that we are so bored we have created a miniature, detailed diorama of a samurai village and are pretending to live there are simply exaggerated."
"The village does not exist, and if it did it would be a medieval English village called 'Swordland', which I am the mayor of."
Although Ubisoft has so far refused to comment on what lies ahead for For Honor, and in fact is yet to hear back from any of the staff it has sent to investigate the For Honor offices, Pope explained that the development team has a "strong plan" to "secure a future for our people".
"The heathen men from the Norse send their longships against us in great numbers, seeking to plunder our monasteries and churches and steal the sacred relics of the Lord," outlined an excited Pope to a weeping, hogtied Ubisoft executive.
"Will you join me? Will you drive back the tide?"