Jack Black Already In Talks To Ruin Monument Valley Movie Adaptation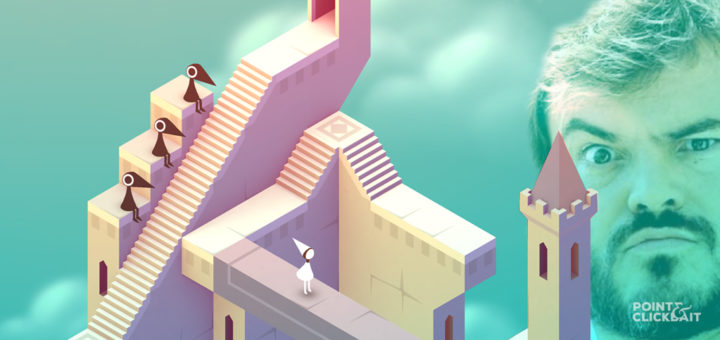 Paramount Pictures are at "an advanced stage" on their live action movie adaptation of peaceful puzzle game Monument Valley, with Jack Black already tapped to completely destroy it.
Oscar-winning director Patrick Osborne, who is attached to the project, told E! News that "the direction from Paramount is clear: it isn't a proper video game movie adaptation unless it absolutely sucks ass."
"I'm quite confident Black can deliver on that," he added.
Although the project still has yet to bring on a screenwriter, Osborne said that the broad plan was coming together.
"What we know is that Monument Valley is a beautiful, serene and mysterious, that exudes a powerful sense of calm and grace," Osborne added. "That's a perfect environment for Black's skills. He's going to go absolutely ape-shit on it."
Leaked documents from The Hollywood Reporter and Deadline suggest that Black is currently in negotiations for either the role of "some kind of out-there guy who is really over the top and loves making fat jokes," or, failing that, the princess Ida.
"Whatever has the potential to ruin it the most, honestly," Osborne said.