Twitch Launches New Sub-Prime Membership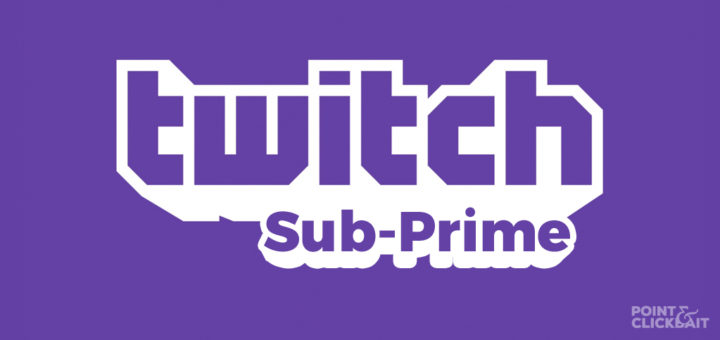 Fresh from announcing that Twitch Prime members can now continue to enjoy ads like everyone else, Twitch has kicked things up a notch with an exciting new "Sub-Prime" membership option.
In a media release, Twitch explained that the new option offered a way for subscribers who wanted something that "expanded on the constantly degrading value experience of Twitch Prime".
"We promise to reduce the Sub Prime benefits even further ever financial year, while increasing the cost," explained Amazon CEO Jeff Bezos.
"This appalling value really offers great value, to somebody looking for appalling value."
For anybody worried about losing the fast shipping that comes with the Twitch Prime membership (for now), Bezos said that fast shipping was still "front and center" with the new Sub-Prime membership.
"We are absolutely looking at ways to expand the Sub Prime benefits even further thanks to Twitch's great partnership with Amazon," said an excited Bezos. "For example, Sub-Prime members could theoretically pay extra to have all their packages show up just as fast, but already ruined. Just smashed into a thousand pieces."
If you're currently streaming on Twitch and you're worried about what the Sub-Prime program means for you, Bezos says it couldn't be more simple.
"The great thing about the Sub-Prime package is that it represents terrible value for absolutely everyone in the Twitch ecosystem," said a smiling Bezos. "Starting at launch, Sub-Prime members will only count for half a viewer each when they watch a stream."
"This change will help support our creators by making them stronger and more independent, training them to work twice as hard. We think that this is the right call and will provide long-term growth for our profit margins, and also the industry as well, probably."