Sonic the Hedgehog Movie Delayed To Add Scene Of Sonic Fucking A Car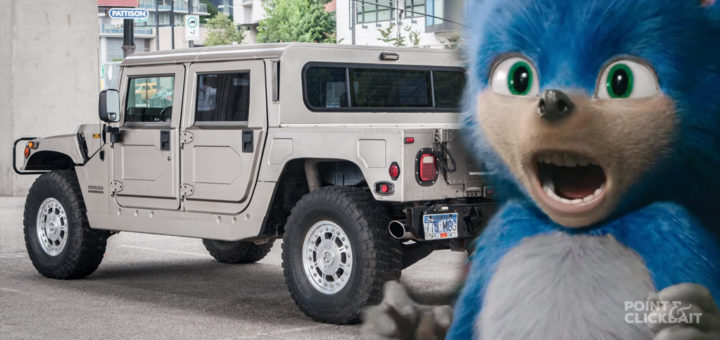 After mass outcry from the fan community, Paramount Pictures has announced a three-month delay on the upcoming Sonic the Hedgehog movie. The intention is to go back and insert the one thing Sonic fans have been desperately clamouring for – a scene in which Sonic lovingly fucks a car.
"To be honest, we weren't fully aware just how much demand there was for this out there," Paramount spokesperson Clive Snyders told us from the bunker he has been barricaded into since shortly after the trailer's debut. "We knew that we could not please everyone. But we were shocked at how vocal and violent people would get."
The studio, which has received death threats and letter bombs as well as a variety of "highly instructional artwork", has promised its crybaby fans that Sonic will fulfill his destiny and "fuck the absolute shit out of" a car. YouTube critic BlueChungus, whose video 'The Sonic Trailer Is SJW Marxist Propaganda' racked up an astonishing 15 million views in its first two weeks, seems pleased with the outcome.
"It just goes to show that if you want a thing, you should be able to have it, no matter what," he said in a new video today. "I'm glad that the visual effects team is being given the extra time to lovingly render Sonic's weird fishy dick."
Better yet, the car that Sonic will fuck will change depending on which region the film is being screened in. In America, Sonic will go to town on a Hummer; in Australia, Sonic will absolutely wreck an already beat-up Holden Torana.
Sonic the Hedgehog opens Valentines Day 2020. The film has been banned from drive-in theatres.