The Wrong Message: Spider-Man Presents Unrealistic Fantasy World Where Police Are Force For Good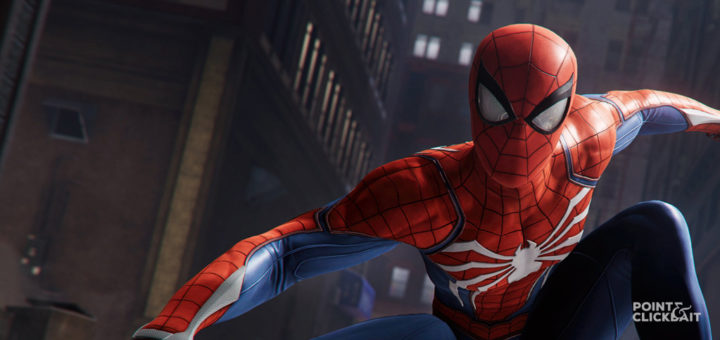 Parents: are your children asking you to purchase the latest "Spider-Man" game? You might want to think twice before giving in, with experts warning that the game presents a "dangerously unrealistic fantasy world where the police can be trusted."
Like any video game, Spider-Man exposes children to a variety of messages. Some of these messages are positive – for example, Spider-Man swings through the city at breakneck speeds, throws cars around, destroys the personal property of innocent citizens, and solves all of his problems using violence.
However, it's the other elements of this controversial game that have experts concerned. One parent noted that they "watched with horror" as their 11 year-old son assisted the police in breaking up a drug deal.
"It seemed fine when he was using his superhuman strength to beat the everliving shit out of random goons," said concerned parent Sam Rodriguez. "Then not five minutes later, he was helping the police put a drug dealer in jail."
"On a subconscious level, this game is teaching my son unacceptable values… conditioning him to believe that the war on drugs is real, and not simply a carefully-crafted excuse to enable mass incarceration of black people."
Professor Gail Mason agrees. "Spider-Man, or 'Peter Parker' as he is sometimes called, is regularly called upon by the NYPD to assist in installing a supposedly benevolent surveillance network owned by a faceless private corporation with ties to the government," said the expert academic.
"This kind of thoughtless messaging teaches our children and teens that this sort of highly targeted mass surveillance is simply a fantasy, rather than something that is literally happening in New York city right now."
"It's reckless and irresponsible of Insomniac Games to expose children to this kind of material," added Professor Mason. "As developers, they have a responsibility to teach our children wholesome values which will enable them to become functioning adults, such as 'it's okay to physically cripple your enemies for the rest of their lives as long as you don't kill them.'"
"Seeing the normalisation of the surveillance state, however? Truly vile."
Despite his criticisms, Sam Rodriguez did reserve some praise for Spider-Man, saying that the 'Miles Morales' section of the game was much more positive.
"I really liked the part where Morales steps out of his apartment and is instantly arrested by the police because he's black," said Rodriguez. "It was a bit short, but at least it didn't mislead my son."