Riot Games Chief Ball-Groping Officer Promises An End To "Culture Of Ball-Groping"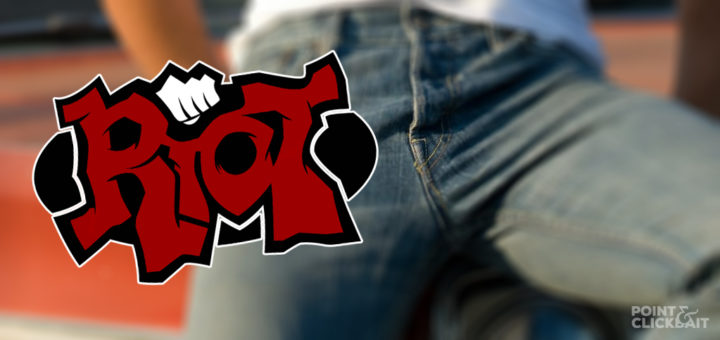 A tearful Chief Ball-Groping Officer at Riot Games has told a packed all-staff meeting that "the culture of relentlessly groping people's balls must stop" if the company is to move forward.
CBGO Tomas Weber announced a two-step plan to deal with what he called "a frankly excessive amount of ball-groping" at the League of Legends developer.
"Step one – and I think this is the really important one – I need to stop groping other people's balls in the workplace," said Weber.
"That's clearly the most important step. We need rebuild trust in our executive team and if I have to do my part by no longer assaulting my staff, then… that's just a step we have to take, I guess."
"Step two, and I personally think this is a bit excessive, but we've had a lot of requests… I will also stop groping my own balls where other people can see it," added Weber. "I don't agree with this, but we all have to make sacrifices."
Several Riot staff were reportedly less than satisfied with Weber's speech at the meeting, with some questioning why the Ball-Groping Officer has a place on the executive board, let alone why the company even hires for that position.
When contacted for a statement on the issue, Riot founder Marc Merrill told Point & Clickbait that "cultural evolution remains our top priority."
"Clearly there was a time when we needed to be young, fast and agile… slapping each other on the balls constantly to really get the 'startup' feel pumping in the office," Merrill said. "That time has obviously passed. No-one and nothing is sacred."
"The position of Chief Ball-Groping Officer is clearly up for review, and we've also heard promising feedback that we should look into dissolving the position of After-Hours Molestation Coordinator, as well as the entire Ranking Our Women Employees Based On Breast Size Committee."
"We will be taking all of these suggestions on board as we move forward."