Mushroom Kingdom Residents Unhappy With Growing Rabbid Influence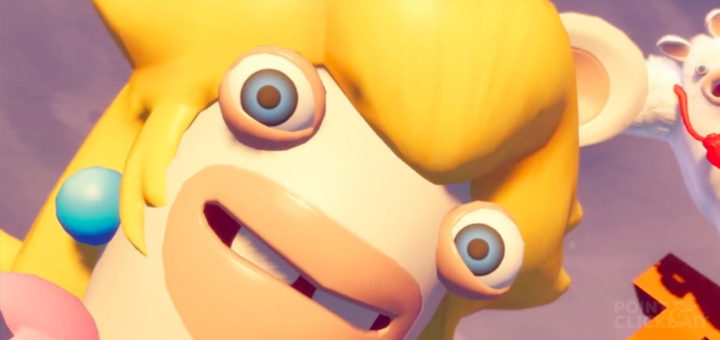 The dramatic and unexpected success of Mario + Rabbids: Kingdom Battle has raised more than few eyebrows in the Mushroom Kingdom community, with some residents concerned the wacky vermin are wielding too much influence at the highest levels of government.
Mushroom Kingdom citizen Toad, a prominent member of the Toad community, is speaking out against what he calls a "wackification" of a "perfectly sensible way of doing things".
"Frankly speaking, we were doing just fine around here before these foreigners came along," said Toad.
"We had a perfectly normal, everyday routine – wake up, jump down a giant pipe, come out of another pipe, smash my head into blocks of bricks and pick up the coins that fall out, then drive home through a complicated racetrack system while people try to kill me with lightning bolts."
"That was good enough for me, and it was good enough for my father Toad, and for his grandfather, also Toad."
Toad's complaints are echoed by the Koopa Trooper Union, who suggest that the Mushroom Kingdom's primary industry – arms manufacturing – might be pushed out of businesses if the Rabbids continue to popularise their own "foreign" version of weaponry.
"The Shell industry keeps tens of thousands of hard working Koopas in business supplying themselves as weaponry, whether they're blue, green or red," said the KTU spokesperson.
"We're now seeing these Rabbids using these new 'guns' to dispatch their foes, which is deeply concerning. We call on Princess Peach to abandon this dangerous line of thinking and return to the traditional, sensible method of conflict resolution: using one of our fine Koopa Troopas to bash your opponent to death."