Sombra: Everything We Know About Overwatch's New Hero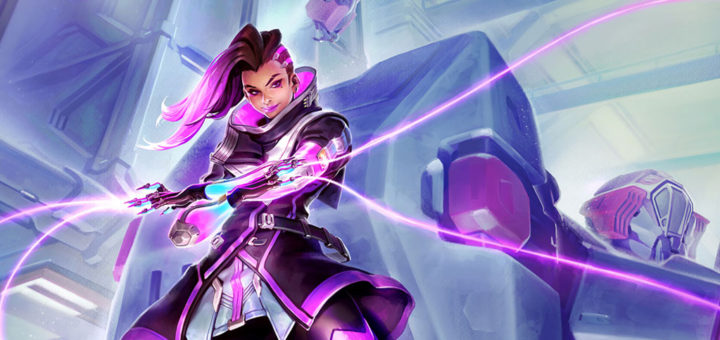 With Blizzcon just around the corner it's a sure bet that Blizzard will have a booth there this year — and at that booth they'll almost certainly be showing off Sombra, the exciting new hero for Overwatch. This hero has been the subject of so many leaks, rumours and conspiracy theories that it's hard to know what's real and what isn't! That's why we put together this quick guide for you so you know what to expect on the weekend.
What We Know:
Sombra is absolutely not an enormous sentient sombrero
Sombra definitely is an enormous sentient sombrero
Sombra is a "powerful hacker" with a "pirate eye" that lets her "see the data inside us all"
Sombra fires a "hacker gun" that shoots enemies with "binary bullets"
Sombra can hack the robots, but she doesn't, because the robots are people.
Sombra calls them "robots" instead of "omnics" because she doesn't believe in political correctness.
Sombra is called the Spanish word for "shadow" because she chose her hacker name when she was 13 and they don't let you change it
She was actually incredibly embarrassed by it until she met Reaper and now she doesn't feel so bad about her choices
What We Don't Know:
Sombra's favourite Ben & Jerry's flavour
Why Sombra is so obsessed with Ben & Jerry's
Where Sombra stands on whether or not Mario and Sonic have ever kissed
Why Sombra keeps hacking my credit card and signing me up to buy hundreds of dildos online every month
It's Sombra doing this not me, Sombra stop please, there's no other explanation for how this could be happening
I'm serious rn
What We Wish We Knew:
Whether Sombra is tank, support, DPS, DTF, WFM or WFW
How Black Widow hacked the Iron Man robots in Iron Man 2 by writing HTML code very fast
Can Sombra also do this
Does Sombra forcibly reprogram Bastion to make him do the Thrillerdance because I totally would
How many people have been fired for Sombra's outrageous and consistent leaking
Got a question about Sombra we didn't cover? Let us know in the comments below!