Scalebound Cancelled: Platinum Games Fed Up With Microsoft Demands To "Make It More Like Horizon Zero Dawn"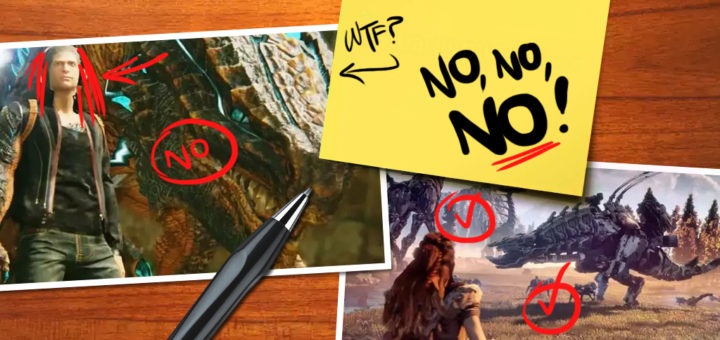 Sources within Platinum Games have revealed that the major reason behind the surprise cancellation of upcoming action-RPG Scalebound was that Microsoft kept sending them links to Horizon: Zero Dawn trailers and saying "this pls".
One source notes that the last straw for the studio was when Microsoft boss Phil Spencer visited the building with a briefcase full of Horizon screenshots that he had printed out as "critical design inspiration", and personally hung one in the cubicle of every developer.
A "deeply demoralising" five-hour meeting followed, in which Spencer dressed up in a red wig and ran around the room firing arrows while shouting "See? See?" over and over again.
Point & Clickbait understands that Scalebound director Hideki Kimiya broke if off in a messy public spat in the Platinum Games carpark. Sources report that he loudly accused Spencer of "trying to make me into something I'm not", and saying "you don't even want her, you just want what she represents".
Spencer has yet to issue a statement on the reports, but claimed in a series of short Facebook status updates that "some people are just crazy… lol" and that "everybody lets you down eventually…. you gotta look out for yourself…"