President Trump Meets With Game Industry Executives, Purchases 50 Loot Boxes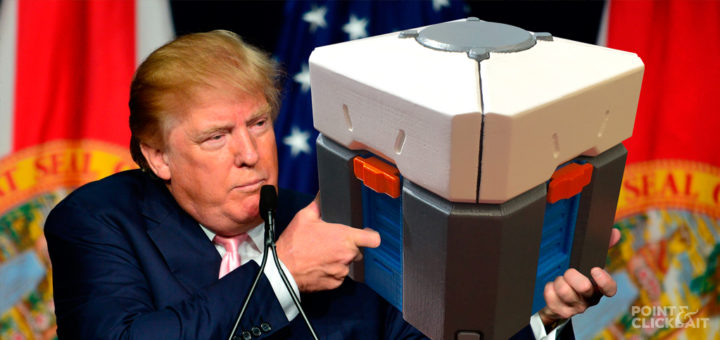 United States President Donald Trump has ended a meeting with video game industry executives by purchasing 50 loot boxes together at a discount, which he claims represents "huge value".
Explaining that his business sense and deal-making acumen allowed him to negotiate for the superior value the bundle offered, President Trump added that "only someone like me could get this kind of deal from these people".
"Any other President would be walking out of here with maybe one, maybe two loot boxes… they'd be paying through the nose for it. Now I've made a deal, and it's a good deal, and I've got 50 of these things for a huge discount."
Game industry executives spoken to by the President indicated that they were "in awe" of his negotiating tactics.
"We of course gave Mr. Trump his first loot box as a gift. After opening it, he instantly analysed the situation and he just knew he had to have more, and that he had to have them at a great value discount," explained one CEO, while Trump nodded approvingly.
"He drove a hard bargain, but at the end of the day we really had no choice but to agree with what he was saying and just hand over those 50 loot boxes at what is frankly a very competitive price."
"Gun violence is bad," concluded President Trump as he handed over his credit card details.