EA Offers Gamers Chance To Prove EA Wrong By Purchasing Latest EA Game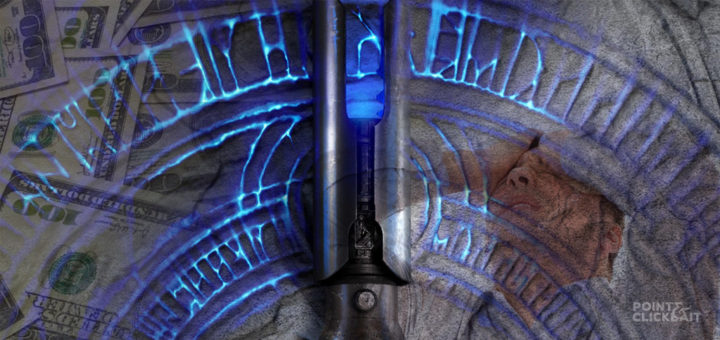 A brave and contrite EA has confessed that it would "totally suck" if gamers were to show them the error of their ways by pre-ordering Star Wars: Jedi Fallen Order.

"The games industry has been ruined by publishers like EA forcing microtransactions and loot boxed into everything," said an EA spokesperson in a humble, thoughtful manner. "EA's unchecked greed and corporate agenda have taken a terrible toll on us all."

"Now, finally gamers have a chance to show EA where they went wrong," the spokesperson continued, stifling laughing over what they assured everyone assembled was an "unrelated joke about an idiot they know."
Gamers who are eager to really show EA how misguided and greedy they have been can purchase a special 'True Gamer Edition' for an incredibly dedicated $300, which the company says will really deal a "devastating blow".

The 'True Gamer Edition' comes with a hand-numbered apology letter from EA CEO Andrew 'Sports' Wilson, where Wilson says he is "very sorry" for ruining the games industry and promises to do better next time. This edition will also include a boosted XP earn rate, which, thankfully, will not be available as a microtransaction.

Prominent YouTuber Randolph 'Nurmstorm Gaming' Nurman told his 457,000 subscribers that Star Wars: Jedi Fallen Order offered an "unprecedented opportunity to stand up for gaming."

"For years, true gamers like us have been saying EA was evil for being too greedy. Now, if we all combine our money together and give it all to EA in one big pile, we have a chance to end that greed forever."