Overwatch League Pre-Emptively Suspends All Players Just In Case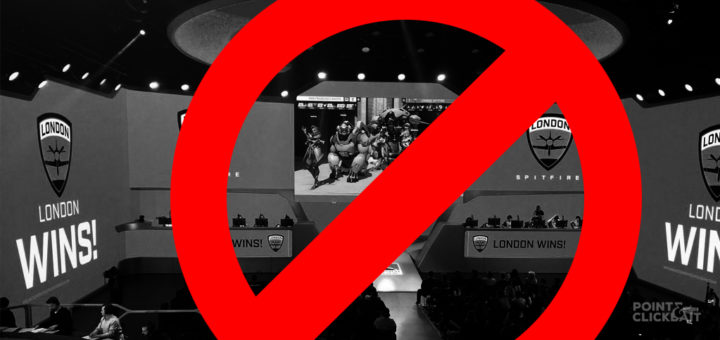 Blizzard Entertainment has taken the extraordinary step of suspending all players from the scandal-plagued Overwatch League until further notice.
The decision follows a string of high-profile suspensions where Overwatch League players have been caught illegally account boosting, making racist or homophobic remarks on stream, or making sexual advances towards underage fans.
Overwatch League Commissioner Nate Nanzer says the ban is necessary to protect the Overwatch image, and also to save them the headache of sorting through every player's stream logs to find a racist remark.
"Look, odds are good that there's something in there that breaches the code of conduct," said Nanzer to Point & Clickbait. "You would do the same thing."
"It's upsetting so see so much unacceptable conduct from our players, but we have to ask ourselves – is it fair to take extremely young people who are barely old enough to leave school, separate them from their families and loved ones, and then lock them into a draconian contract which places them in the public spotlight under immense pressure to maintain a perfect image at all times?"
"Anyway, they're suspended," he added after a short pause. "Next question."
The move has been met with some backlash by Overwatch League players, who say it's not reasonable to target them when they haven't even done anything wrong.
"It's crazy to make a big decision like this without any evidence," confided one player, who wanted to stay anonymous. "It's just like how we all have to take vaccines, even though there's no evidence that they are safe."