Blizzard Co-Founder Mike Morhaime Steps Down; Blizzard Announces Mike Morhaime II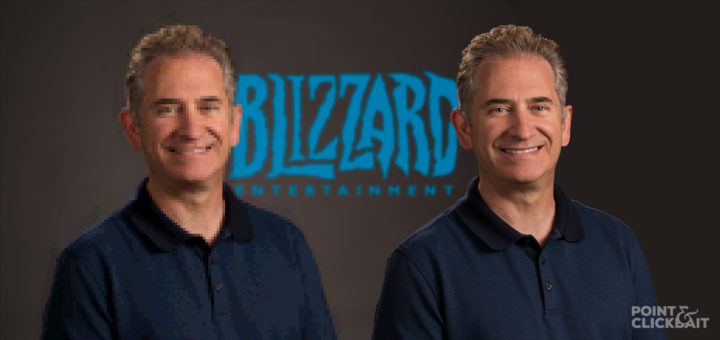 Mike Morhaime, who founded Blizzard Entertainment 27 years ago, has announced that he will hand the leadership role over to a "new, more polished Mike Morhaime experience".
"The time is right for someone younger to take over… someone with a new angle on my tried and tested mechanics, that really moves my story forward in a compelling way while staying faithful to what made me great," said Morhaime.
"I think fans are really going to love what I have in store."
In the surprise announcement today to all staff, Morhaime wrote that he looked back fondly upon the early years when the company's motto was simply "we make great games".
"Who could have foreseen that all these years later, we would still be making the same great games," he added.
World of Warcraft lead J. Allen Brack, who was tapped to take over from Morhaime, has reacted with disappointment to the news, calling it "derivative" and "safe".
"For years this company has thrived on a development approach which sees us pushing boundaries, and we need to continue this way of thinking, particularly, I feel, in the area of who the new CEO should be."
Staff are being encouraged to pre-order the Founders Edition of Mike Morhaime II, which will enable him to wear a variety of unique outfits around the office.