Activision Announces That Boxes For The Next Call Of Duty Will Have An 8.6% Chance Of Containing The Game Disc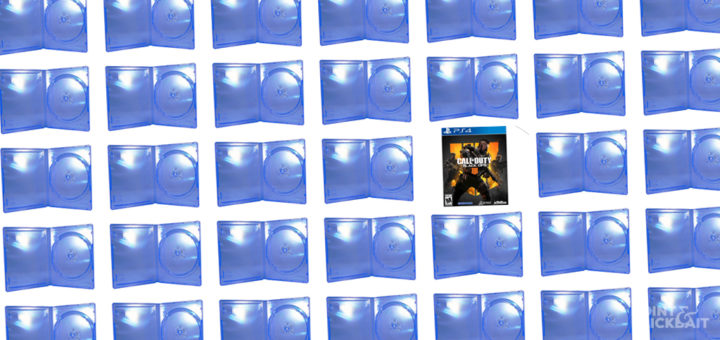 Activision-Blizzard shareholders have reacted warmly to a new announcement that the next Call of Duty game box may, or may not, contain the disc required to play the game.
Under the new initiative, gamers can either purchase the "Standard" edition of Call of Duty which features an 8.6% chance of dropping the game disc, or a "Day One" edition which has an improved 13.2% chance.
Boxes which do not contain the game disc may contain other "common" items such as a novelty coaster, or "rare" items like a statue of a gun.
The "Standard" edition will retail at full price, while the "Day One" edition will be a limited run and attract a higher price, something which shareholders have called "very good, for us."
Activision-Blizzard CEO Bobby Kotick labelled the new program "a natural extension of our current business practices," and added that customers who purchased at least six boxes would be guaranteed a standard copy of the game (no DLC).
Kotick further added that the company does not consider this new Call of Duty model to be "gambling," explaining that "we expect this to make a lot of money for us, so it's hardly gambling," before adding "wait, don't write that down."