Bethesda Patches Fallout 76 Beta After Accidentally Including Entire Source Code, Asset Folders, Build Instructions And Pre-Filled Trademark Application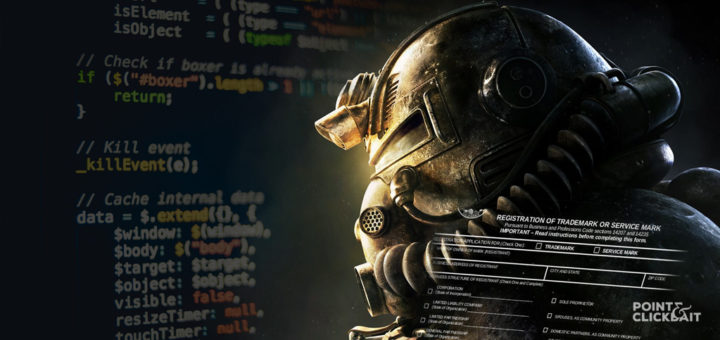 Bethesda Softworks has issued an emergency patch of the Fallout 76 beta today after a "spectacular bug" resulted in users being able to legally own the rights to the entire Fallout intellectual property.
Beta players exploring the game files were bewildered to discover that with only a few clicks they were able to gain access to the entire, unedited source code of the game, as well as every asset required to build it.
Point & Clickbait understands that the United States Trademarks and Patents Office is now dealing with more than 185,000 different applications for the Fallout IP, after a half-finished trademark application form signed "Todd Howard" was also discovered in one of the beta directories.
Howard has personally taken to social media to reassure fans that the error was "a total accident" and "it'll be clear sailing from here."
"We are just so thankful to the community for helping us spot these issues, and we're working on every bug that you guys are pointing out," said Howard. "Please stop filing those trademark applications though, haha! You guys are great."
"Just another heads up real quick though, if you could stay away from the folder labelled 'Todd Howard's DNA Sequence And Home Address' that we accidentally left in there, that'd be just awesome. We'll be getting rid of that in the next patch. Thanks everyone."