Police Issue Warning Against Obvious 'Sekiro: Shadows Die Thrice' Sequel Jokes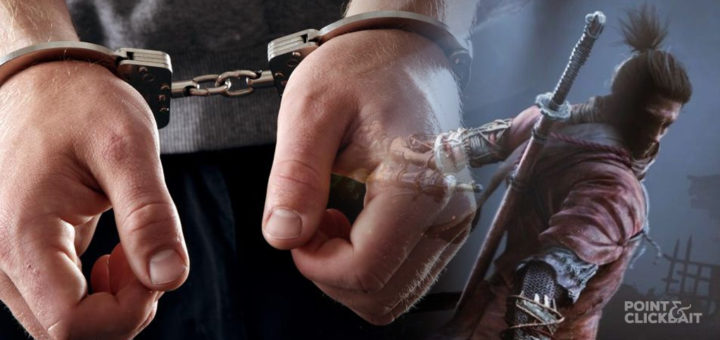 A man has been arrested after suggesting that Sekiro: Shadows Die Twice could receive a sequel with a very obvious and obnoxious name.
Police were called when the man, 28 year old Burt Waggle, was overheard announcing to a table of friends at a local Subway that he believed a sequel should be named 'Sekiro: Shadows Die Thrice', before saying 'get it?' really loudly.
Waggle is now in custody, with police sternly warning that "this kind of bullshit" will not be tolerated.
"It was awful," patron Sally Anderson recalls. "We're all just trying to choke down our sandwiches, and then this fucking guy opens his mouth and says this shit?"
Witnesses have suggested that Waggle seemed intent on following the joke up with a reference to the 2006 hit film The Fast and the Furious: Tokyo Drift, but stopped when he noticed that one of his friends was crying.
Arthur Weatherstone, the store manager, says that he had no choice but to contact the authorities once he heard the joke.
"People know what they're getting into when they come to our store," Weatherstone told Point & Clickbait. "They know there's always going to be a table of mid-to-late 20s guys sitting in the corner putting off a weird vibe. But there's a line, you know?"
This is not Waggle's first brush with the law – in 2018 he was arrested after retweeting his own tweet about the irony of the PlayStation Vita being dead, "despite Vita meaning life".
Police are urging anyone who hears a 'Shadows Die Thrice' joke to call them immediately.