Censorship Gone Too Far: Team Sonic Racing Won't Let You Fuck The Cars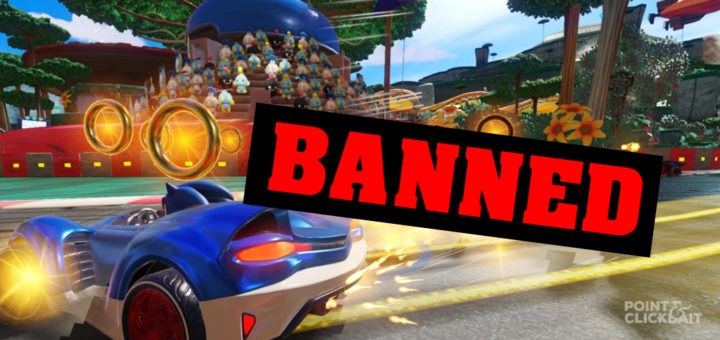 Censorship served up another devastating casualty today. After months of speculation and YouTube deep dives, Sega has finally confirmed the worst: players won't be allowed to fuck the cars in Team Sonic Racing.

"I don't understand why this keeps coming up", a clearly-in-denial Sega spokesperson said at a recent press conference, to a chorus of boos and wails. "Why would we let you fuck the cars?"

The game will let you race around a variety of colourful tracks as Sonic, Tails, Knuckles, and several heroes and villains from the popular Sonic the Hedgehog franchise. Logically, therefore, you would think that a game like this would let you take a break in-between races to fuck the cars.

But once again, gamers have been the victims of harsh censorship intended to destabilise the industry – probably at the hands of car-hating feminists, somehow.
Gamers are used to having their intelligence questioned by arcane censorship, but many feel that Sega has crossed the line this time. In his latest video, popular YouTube personality PubesonPizza teared up while asking his 750,000 subscribers "what would Sonic's mangaka say if he saw what had become of his creation?"

Long time Sonic fanboy Piles Anderson admits that he has "no desire to fuck the cars himself" but is disgusted that the option will not be available to him and other gamers. "It's not about whether or not I, or anyone else, wants to fuck a car. It's not even about the logistics of how that would work, exactly."

"It's about games being for adults, and adults having the freedom to do whatever they want, and also about games being about escapism."

"If Sega doesn't back down on this I'm going to riot", Anderson promised in a later follow-up interview from prison.