For Honor Open Beta Perfectly Recreates Historical Battles Between Warriors And Laggy Robot Replacements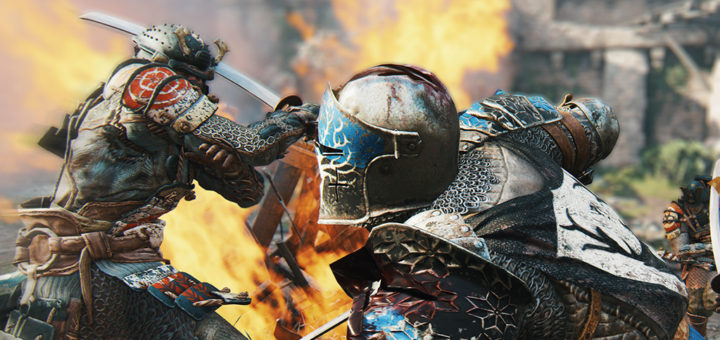 For Honor, Ubisoft's gritty and violent game of medieval duels, has been a wild success this weekend in the open beta as three million eager players logged in and then were immediately booted due to latency and replaced by robots.
"This is everything we hoped for," insisted an Ubisoft spokesperson. "This is actually what the game was intended to be all along."
"If you review our marketing material you will see clearly that we make reference to 'the iconic duels between samurai, vikings and knights, some of whom are played by robots'. Nothing that has happened this weekend deviates from that."
"The latency issues have been caused by the fact that the game is so realistic that our code is actually constantly travelling back in time to the correct era, to check that everything is still historically accurate. We refuse to compromise on this commitment to authenticity."
Ubisoft's official in-house historian Perry Rhodes confirmed the historical accuracy of legions of robotic vikings and samurai, suggesting there was "no evidence that real-life vikings weren't robots".
"It would be incredibly short-sighted to rule out the possibility that ancient warriors teleported laggily around the battlefield, missed wildly with all of their weapon swings, then were disconnected and forced to fight robots," confirmed Rhodes.
"We're absolutely committed to realising that historical vision and we hope gamers will join us."