Gamer Finally Prepared To Remember Who Sean Murray Is, Then Forgive Him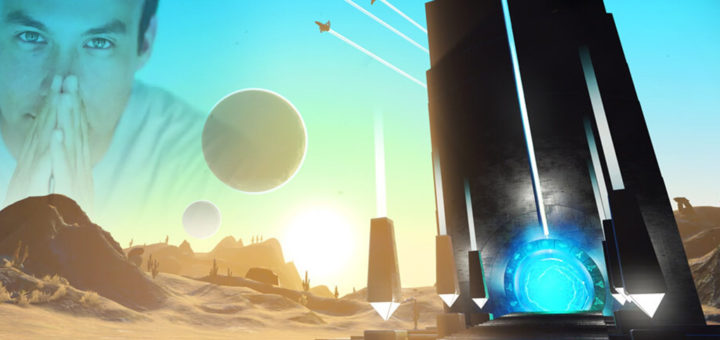 With the release of a massive patch for No Man's Sky that hugely overhauls nearly every part of the game and delivers on so much of the untapped potential it offers, local man Dave Barrett is finally prepared to open his heart and forgive Sean Murray, once he remembers who he is and why he's mad at him.
Barrett, who has been infuriated about at least one new and exciting thing each month since No Man's Sky first launched a year ago, says that he "has agreed to drop the matter" and is "ready to forgive Shane Masterson".
"He launched the game, and it wasn't good," explained Barret, who one year ago was putting the finishing touches on a 17,000 word comment about how he was a personal victim of Sean Murray's "literal treason".
"It was online only, or it was racist, or the DLC was on disc or whatever. And the season pass pricing? Crazy stuff, probably. It was very high at the time."
"Anyway, look, Sam could have gone away and left it alone, but he fixed it. I saw a thumbnail of a video which said it was good now with the new patch. I respect that. I respect Steve's attitude."
Barrett's generous change of heart comes after much soul-searching, but he says he's confident that this is the right decision.
"I'm a reasonable man," Barrett explained, as he put the finishing touches on a 17,000 word comment about how he was banned for stream sniping in PlayerUnknown's Battlegrounds.
"Clearly, Simon has apologised to me for whatever he did, and I accept that, and I've moved on."