Upcoming Mass Effect Andromeda Patch Allows Lonely Male Ryders To Jerk Off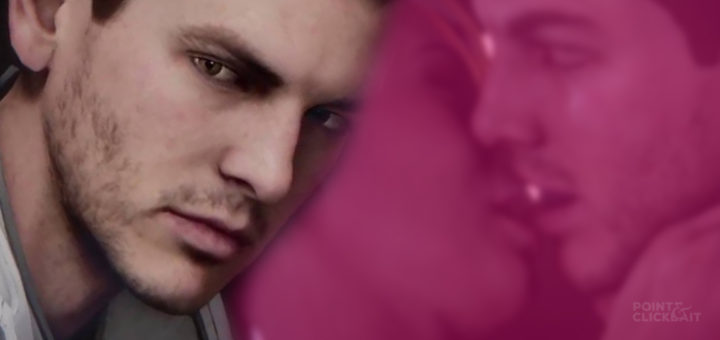 Mass Effect Andromeda players who were disappointed with the lack of male Ryder romance options can rest easy, with BioWare about to deploy a new patch which will add a "variety of masturbation opportunities" for lonely, unattached male Ryder characters.
When not busy securing a future for the human race, male Ryders who have failed to secure a future for their own heart can instead head for a quiet corner of the Tempest and "crank one out", according to BioWare's Aaryn Flynn.
"We understand that our players were disappointed with the lack of romance options for male Ryders compared to female Ryders, and we wanted to address that in a way that made sense for the character," Flynn explained.
"When the latest patch deploys, male Ryders will be able to bust a nut in the shower, beat off quickly into a sock just before a mission, and of course enjoy a more slow and sensual candlelight wank (with optional sobbing)."
BioWare hopes that these new inclusions will "really round out the character of male Ryder", and stress that more options will be added in a future patch if the community wants them.
"We want to do this right," explained an earnest Flynn. "We absolutely understand the important of great representation and we're committed to fixing that for our male Ryder fans. There's a lot of work ahead of us but these new single-person romance options are a fantastic start."