Increasingly Frustrated PlayerUnknown Now Just Trapping Groups Of Random Strangers In Phone Booths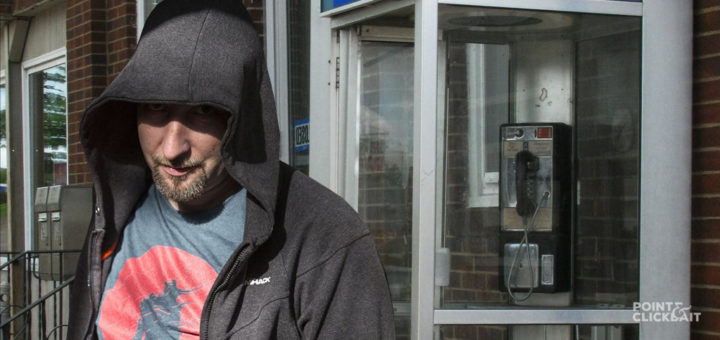 Frustrated by the success of the smaller, more high-energy Fortnite: Battle Royale, a despondent PUBG creator Brendan "PlayerUnknown" Greene has resorted to what he calls an "even more dynamic and high-energy experience": ordering a group of strangers into a phone booth and nailing it shut.
Despite fierce opposition from local police who call Greene's latest take on the Battle Royale genre "a crime", Greene says he won't be dissuaded from trying new things.
"This is simply the next, natural step in the evolution of the genre," explained a panting, out-of-breath Greene to Point & Clickbait as we hid from a passing police car in the shadowy mouth of an alleyway.
"My new 'phone booth map' really shakes up the PUBG experience, in a way that I think frankly the community has been crying out for."
Public opinion is divided on Greene's new direction, with some Redditors suggesting that any attempt by Greene to lock them in a phone booth "had better not be sold as another microtransaction".
Other players say the new phone booth map doesn't go far enough, claiming that true fans of the genre could be rendered down into a fine paste and compressed into a meaty cube and still come out in the top three.
Greene says he's taking all of these ideas on board, adding that the new map is "still in the early stages of development."
"Clearly the weapon placement and balance still needs work, but for now throwing a single pistol into the booth before nailing the door shut has been a good placeholder. I'll be very keen to hear feedback from my playtesters."