Report: Thanos Very Close To Collecting All Of The Infinity Wars Thinkpieces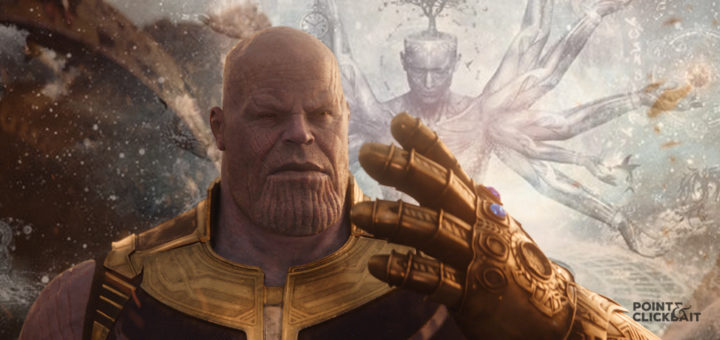 Reports coming in from across the internet suggest that intergalactic menace Thanos is "dangerously close" to having all of the Infinity Wars thinkpieces in his grasp, and attaining ultimate power over life and death.
Point & Clickbait understands that Thanos quickly devoured such pieces as "Who is Thanos? Infinity Wars Villain Explained" and moved on to pieces like "What Infinity Wars says about gamer culture," before tearing through "Which Infinity Wars Character Is Most Like Elon Musk?" as if it was nothing.
The ancient villain has been hunting for thinkpieces for aeons before mankind was born, and thanks to recent efforts of pop culture and gaming websites, is now closer than ever to achieving his goal.
With Thanos rapidly growing in power and strength, site editors are working overtime to delete the 17 thinkpieces currently loaded into their website content management systems ready for publication this week, desperate to keep him from reaching his full potential.
A crack Avengers-style team of games journalists was assembled to fight back against Thanos, but unfortunately only made him stronger after one of them accidentally wrote "20 Reasons Why Thanos Is The Best Marvel Villain In Years" and the entire team was destroyed.