Expectant Mother Finds Low-Budget Clone Of Unborn Son On App Store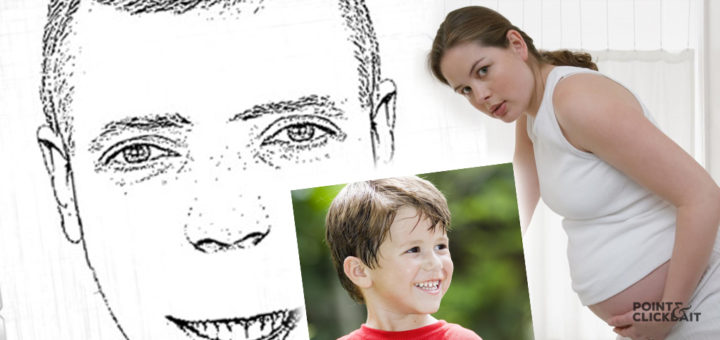 Local mother Jeanette Reynolds, who has been working hard for nearly nine months now to develop her unborn son Connor, was shocked this week to discover that someone else had copied her idea and put a cheap clone of her son up on the app store.
"A friend of mine sent me a message and told me to search for 'Connor' on the app store. Sure enough, I had a quick look, and there was this knock-off, Konnore," Jeanette told Point & Clickbait.
"I mean it's not quite the same Connor I was building, it looks like he's mostly made of cheap Unity store assets… but the core of him is still there. It's still an ugly, shitty version of my son."
The news has left the two-person indie team building Connor feeling despondent and unmotivated, struggling to find the passion to continue development.
"It just feels like we spent forever on this, and now someone has taken our idea and recreated it in the most godawful way possible," added fellow developer Hazel.
"We always planned to deliver a premium product, and this dipshit Konnore knock-off looks like he's absolutely riddled with ads and in-app purchases. This horrific child is poisoning the well for everyone."
The developers of Konnore, LegitSoft, have denied accusations of rushing a clone to market, saying that Konnore is "a successful and therefore original idea."
"Hundreds of thousands of happy players are downloading Konnore from the app store and adding him to their families, which means we invented him," explained a spokesperson from LegitSoft.
"We wish the Reynolds the best of luck with their interesting take on our precious and normal human child."