Local Satire Outlet To Sue Randy Pitchford Over Suing His Lawyer Over Suing Randy Pitchford Over Bizarre Porn Story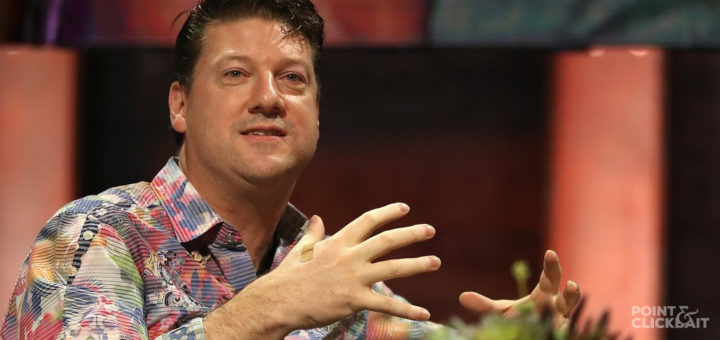 Local satire website Point & Clickbait is today announcing that we will be suing Gearbox Software CEO Randy Pitchford for "wilfully and maliciously fucking up our shit".
In our lawsuit, we allege that by admitting that he left a USB stick of "barely legal porn" at a restaurant, and then being publicly accused by his ex-lawyer of holding parties where male guests "expose themselves to minors", Pitchford has made it impossible to satirise him.
Point & Clickbait founder Tim Colwill added in a statement that Pitchford's actions left the satire outlet at a serious disadvantage compared to traditional news outlets.
"Thanks to the entire Pitchford-lawyer-underage-porn fiasco, our credibility as a games journalism outlet has actually risen, which as you can imagine is terrible for our credibility," Colwill explained in the press release.
"We will be seeking damages from Pitchford, and are also considering also naming his ex-lawyer as a defendant if any more batshit crazy charges come to light as a result of this absolute clusterfuck of a situation."
At press time, Pitchford had taken to Twitter to have a brief meltdown and claim he was now discovering who his friends are, an act of self-sabotage which Point & Clickbait alleges is "adding insult to injury".
"Come the fuck on," concluded Colwill.