Tim Sweeney Moved On By Security After Failing To Win Over Halo Developers With Awkward Serenade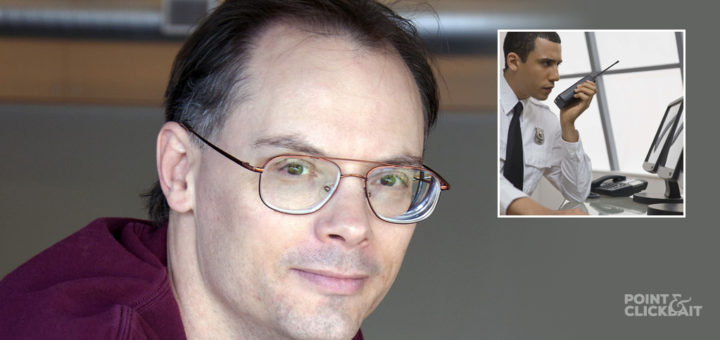 Security guards are standing by to remove Epic Games CEO Tim Sweeney from outside the offices of Halo developers 343 Industries, as he enters the 27th minute of an extended serenade intended to win over another Epic Games Store exclusive.
Observers report that Sweeney opened strongly by throwing pebbles at 343 Industries' window in an "iconic Romeo & Juliet fashion" until he had attracted their attention, before launching into some pre-prepared variations on classic love songs.
With the fate of the Halo: Master Chief Collection in the balance, Sweeney's "lusty period-appropriate tunes" and "enthusiastic lute-playing" were apparently received well, but before long it became clear that the 48 year old had only prepared a few minutes worth of material.
"Your eyes… are like… a metal… visor," Sweeney was heard to say, stumbling and looking around desperately for inspiration. "Your horny hologram woman… would look good on… the Epic Games Store!" he added.
At press time, the Academy of Interactive Arts & Sciences Winner was last seen being chased out of the 343 Industries cafeteria with a broom.