Promising New Gaming Personality Promises To Wait At Least Six Months Before Being Revealed As A Sex Pest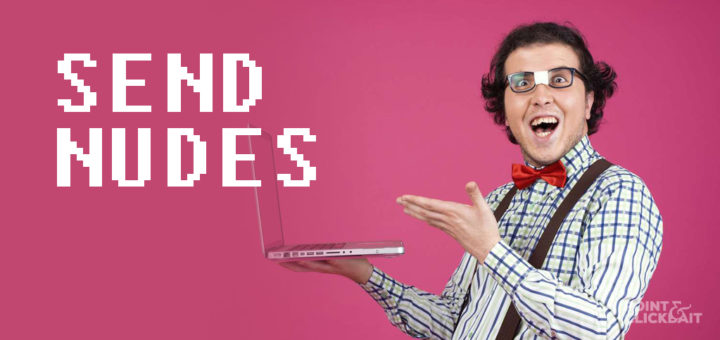 Charismatic and outgoing YouTube and Twitch star Jack 'FlapJAX!' Owens, who burst onto the gaming and tabletop scene only a few short weeks ago, has pledged that he will give his fans at least six months of great content before letting them all down by revealing himself to be a weirdo sex pest.
Owens has become popular for his unique segments like 'Friendstorm Fridays', where he hangs out and chills with his fans in the stream chat, which he says helps to build a sense of community around his funny, off-the-wall videos. During his most recent Friendstorm Friday, the rising star promised those fans that he would wait at least six months to DM every frequent viewer that he was able to identify as a woman to request nude pictures.

"I'm trying to do things differently than normal when it comes to my content and my career trajectory," Owens told Point & Clickbait. "A lot of YouTube or Twitch stars, they would get followed by a young woman on Twitter for example… now they would just DM her straight away and start grooming her for some really messed up shit. They would just dive right in there."

"For me, what I'm saying – to my fans, and of course to my wife who I love very much – is that I will also do that, but not for a while yet. Please rest assured that I have every intention of asking a 16 year-old for nudes while still maintaining a publicly woke, progressive persona."

His wife, who is currently pregnant with their second child, says that she respects Jack's honesty.

"When Jack told me he was going to cheat on me in six months time and that it would probably be with someone who was also underage, my first thought was obviously anger," she told Point & Clickbait.

"After asking around the scene, however, I came to realise that a lot of people in Jack's position have absolutely no respect for their families and let this sort of shit play out for years and years with elaborate gaslighting schemes and cover stories. It also gave me time to plan my disgusted social media condemnation ahead of time, which I thought was a nice touch."

"He's very thoughtful for a fucked up sex pest pervert who I will call the police on if I ever see near me or my fucking kids again," she added.