Total War Player Review Bombs Own Wife After She Gives Birth To "Historically Inaccurate" Number Of Daughters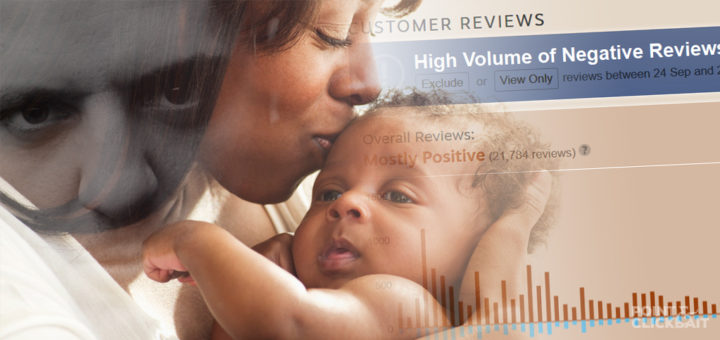 An outraged Total War: Rome II player has taken the unusual step of leaving a scathing Steam review of his own wife, who he accuses of giving birth to four daughters to "push an agenda".
Gamer Todd Riley, who has only just calmed down after review bombing Total War: Rome II, found himself all lathered up with rage again when the midwife informed him that he had "yet another" daughter.
"I'm fine with women, but historically speaking, this is simply not accurate and is clearly designed to advance some kind of SJW agenda in my own home," thundered Riley into the Steam review text field, before smashing the 'NOT RECOMMENDED' button.
"This simply confirms what I had always suspected: women are not comfortable with facts and are constantly seeking to re-write history."
For her part, Riley's wife explained that women have "always historically existed," and that she would be divorcing him immediately.
YouTuber Dr. Jean Nunez, who happens to work at the hospital as a doctor and delivered Riley's daughter, explained that they had "a dig around in the database" and confirmed that the chances of Riley having a son or daughter were perfectly normal.
Point & Clickbait understands that Riley is now in the process of leaving another, negative Steam review for Dr. Nunez.