World's Top Anthem Player Reveals Gruelling Two Hour Weekly Training Regimen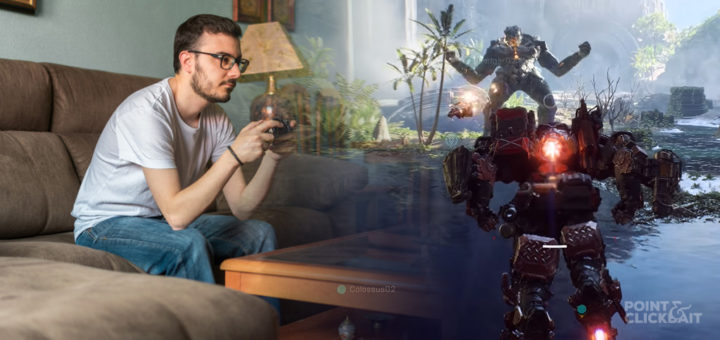 Long after most players have abandoned it, the top Anthem player in the world has remained dedicated to BioWare's troubled shooter RPG. Andony Gutz, who maintains a grueling two-hour schedule of play per week, has been honoured as the game's top player, edging out his closest rival's playtime by a full hour a week.
Gutz, a 28 year old architect who lives with his wife and infant daughter in Redmond, Washington, was unaware of this accolade until we contacted him. "I didn't actually know the game had multiplayer," the young father admitted. "That could be cool, I guess."
"This was the only game that came with the PlayStation 4 I impulse-bought from the pawn shop back in September."
When approached, the owner of the store in question, Six Pawns And Minimum Chips, said he did not remember Gutz and was "unclear on why he was being interviewed."
Anthem's declining fanbase has celebrated Gutz' achievements and the insurmountable lead he has built up over all other players. Reddit user modumBOREfare69 trumpeted Gutz' achievements with a subjectively viral post titled, "and they say anthem's dead huh", earning himself 12 upvotes, a new record for the Anthem subreddit. Gutz' achievements have been lauded as a "strong reminder that Anthem exists."
Gutz, who put in a marathon four hours with the game over Christmas week while his wife went out with his daughter, says that he has no plans to ramp up or down in 2020. "It's just my way of unwinding on Tuesday nights," he said, furiously trying to shut the door on us, slamming it repeatedly into our reporter's foot. "I usually fall asleep an hour in and my wife has to turn the console off. Now, please leave. I've never heard of Pointed Clickdate. I don't want to have to call the police."
Henry Plummer, the opossum that got trapped in BioWare's headquarters over a weekend in October and was eventually appointed head of PR for Anthem, acted with visible distress when questioned about Gutz' dedication to the game, hissing and swiping desperately at our faces with its razor-sharp claws.