Hacking Scandal: Nintendo Apologises For Storing Passwords In Easily-Broken Brick Blocks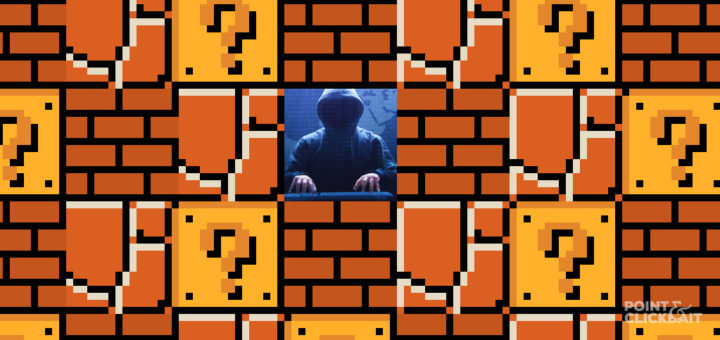 Nintendo is getting on the front foot of the current hacking scandal that has seen hundreds of thousands of users accounts compromised, suggesting that it was "not a great idea" to store everyone's passwords in a series of floating bricks that anyone could smash by jumping with their fist aloft.
Nintendo's head of security, a Chain Chomp attached to a wooden post in front of the server room, reassured reporters at a press conference today through a series of barks that they would be "annihilated" and "destroyed" if they approached any further.
"In hindsight it was somewhat foolish to put the passwords in those brick blocks," interrupted Nintendo president Doug Bowser as he shepherded the group of terrified reporters away. "But you need to look at things from our perspective: we already keep all kinds of cool shit in those blocks. Coins. Mushrooms. Stars, naturally."
"Please don't smash any more blocks," he continued. "Mama mia."
"In future we will, naturally, ensure that the passwords are in another castle," Bowser chuckled, before remembering that he was being recorded and hastily adding "the passwords are of course NOT in any castles," while staring directly into the camera.
Many Nintendo fans have been quick to express their outrage and disappointment with the sub-par online security practices being displayed. Local gamer Cloy 'Ruto_Bathwater' Blempt told Point & Clickbait that he was "very close" to becoming a Sony fanboy instead.
"I trusted Nintendo to have a modern and sophisticated online service," Blempt explained. "Admittedly I am not sure why, but that's not the point. The point is this: I cannot get sexually aroused unless I think about Princess Ruto (adult version). And I want Nintendo to know that I have already planned out a variety of catchphrases which I will use on the GameFAQs forum to show how much I love Sony."
"The only way Nintendo is going to get back on my good books is if they re-release one of their old games from my childhood," he added firmly.
Others have, of course, argued that Nintendo is the only company that truly understands security, praising the company for keeping its list of player details on an "impressively small file" and in a colourful red font. 
"No one would even try to steal Xbox user's details," fanboy Lunch Crunkens shouted at us through a powerful microphone. "We have, by far, the most fun credit card numbers."