Accessibility Win: Embarassed Activision Patches Out All Spoken Dialogue From Spyro Trilogy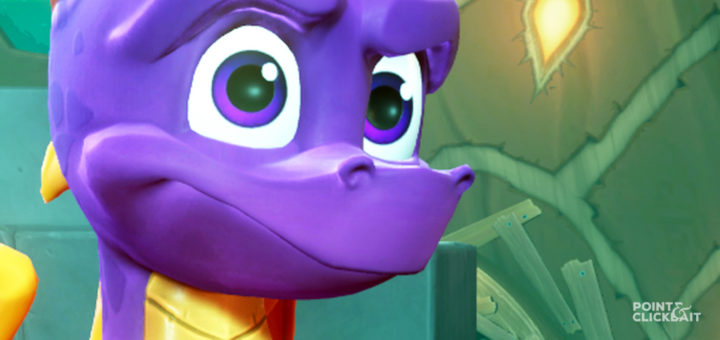 After several days of heavy criticism over its failure to include subtitles in the Spyro Reignited Trilogy, Activision-Blizzard has "addressed the problem" by patching out every single line of spoken dialogue.
"This new patch will ensure that all gamers from all walks of life and with all different abilities will be able to enjoy Spyro's many adventures in exactly the same way," explained an Activision spokesperson.
"We believe this innovative solution really cuts to the heart of the real issue, which of course was discrimination against people of different abilities, and nothing to do with us or the way we conduct our business."
Games outlets are now reporting that the new patch sees the entire cast of Spyro characters make Charlie Brown-style honking noises whenever they open their mouths, a soluton which an Activision spokesperson called "forward-thinking and localisation agnostic".
Point & Clickbait understands that the issue is being discussed at the highest levels of Activision-Blizzard management, with CEO Bobby Kotick "strongly considering" reducing his own salary from 300 times that of the average employee, to 299 times that of the average employee, in order to make room for a subtitle writer.
"Look, it's pretty radical, but here at Activision-Blizzard we are absolutely committed to doing anything it takes to be inclusive and accessible," said Kotick as he punched numbers into a calculator and frowned.
"Almost anything," he clarified after a few moments of further thought.