Apple Announces Innovative New 'AirDebt' Program of Eternal Payments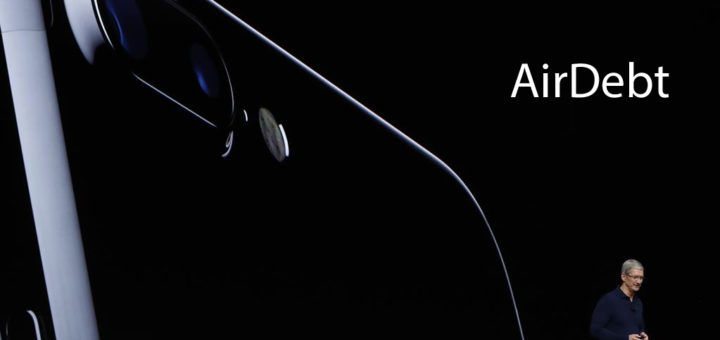 Apple are continuing to earn their reputation as leaders in the tech market, unveiling the sleek new 'Apple AirDebt' on stage today at an Apple Event in Silicon Valley.
According to Apple VP Phil Schiller, the AirDebt represents a "quantum leap" in Apple's manufacturer-customer relationship, creating a "seamless" and "cutting-edge" program of taking $500 from your bank account each month.
"This is an extremely courageous decision," explained Schiller.
"It took a lot of courage for us to just come out and admit that this is what we wanted. But we feel that our customers — or as we like to call them, our valued payment partners — are going to be very supportive of our desire to constantly innovate in this space."
The AirDebt will also launch in $1,000 and $1,500 models, offering consumers a choice in how to best express their unique personality.
Queues have already begun to form outside of Apple stores worldwide in anticipation of the AirDebt launch, with customers most excited about the new form factor and ease of use.
"It just works," explained Apple fan Jenny Newton from her position at the front of the queue outside the Apple Store in the Sydney CBD.
"I won't need to do anything to keep my AirDebt running. One setup and it becomes a seamless, intuitive part of my life. That's what I'm most excited about."