Archeologists Discover Evidence of Independently Developed Games on Steam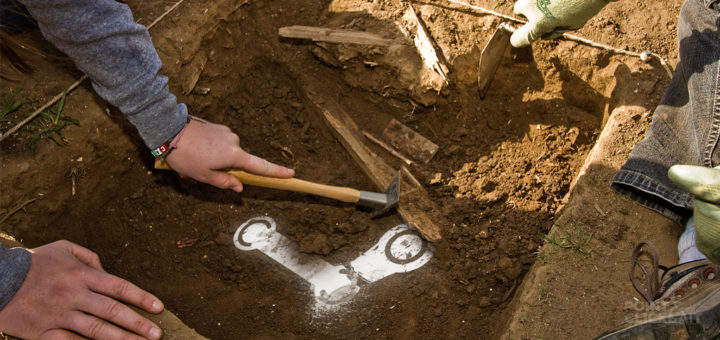 Archeologists examining the buried bones of Skyrim 8K VR HD II: Todd Howard Combat Extreme have made a startling discovery: evidence that independently-developed games may once have been published, promoted and sold on Steam.
The new finding adds credence to a long-held theory that multiple smaller games may once have coexisted peacefully among the giants of today, forming part of a more complex ecosystem that has long since died out during a period that archeologists have referred to as a hypothetical 'indiepocalypse'.
Careful analysis of the buried debris has hinted that these so called "indie games" may once have explored themes of love, loss, hope and even redemption. Advanced computer modelling suggests that these themes may have been realised in low-poly, or even purely 2-dimensional frameworks, and that a single indie game was capable of feeding and clothing its creators for up to a year.
"It really is an extraordinary finding," said Valve's Gabe Newell. "Many of our staff here at Valve have always believed that independent games may once have existed, but we didn't dare to hope."
"It's comforting to think, as we sit here in the shadows of Marvel'sⓇ Call of Duty™ Battle Royale Online, that there was a simpler time, a time when a game could be produced with a team of three, maybe even four people… and that my ancestors may have even sold that game to the public for a fair price!"
"It's truly incredible," he mused, before trying to sell us a code for a Steam trading card of his own face.
But the latest discovery has not convinced everyone, with prominent "AAAdvocates" suggesting that there are still questions to be answered.
"I understand why so many people find the idea of these 'independent games' compelling, but there's simply not enough evidence to back it up," said YouTuber Denk 'f00tp1x' Henderton, who describes himself as a "rational indie debunker who could get into Mensa if he wanted to, probably".
"Games are incredibly complicated things with many moving parts," said Henderton. "To shrink them down to the scale that these people are suggesting… it simply wouldn't work. How would you fit a loot box in something that small? It's absurd."
A website named 'itch' tried to reach us for comment on this piece, but as a major games news outlet, we chose to ignore them.