Ion Fury Developer Voidpoint Hires Krampus As Their New Head of Communications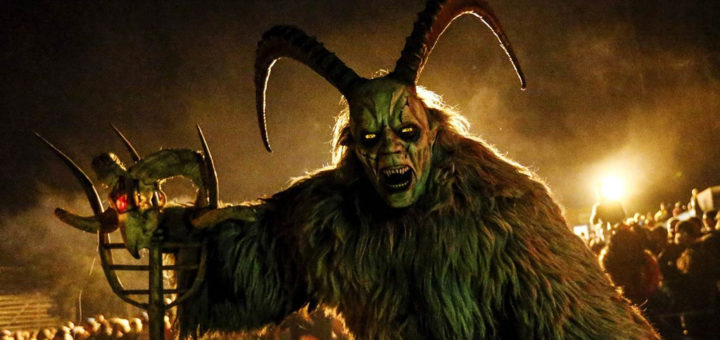 In the wake of the controversy caused by the numerous vile, transphobic and sexist comments made by members of the Ion Fury development team, Voidpoint has hired a new head of communications to improve their public image: Krampus, the mythical child-hating Christmas demon.
But while this initially seemed like yet another slap in the face for fans upset at the developer's actions who were hoping for genuine action, the cloven-hoofed monster, who was hired on the basis of his "history of hate" and "Satanic affiliation," has surprised everyone by enacting meaningful reform within the studio.
"Honestly, we hired Krampus as a 'bit', you know, because we really were being flippant and awful," one insider exclusively told Point & Clickbait. "But he really has brought us all into line and educated us on the error of our ways. We get it now, and we'll do better"
"We are a better, more tolerant and inclusive studio because of Krampus."
The Krampus, while not historically known for its strong pro-LGBT+ politics, has apparently instigated a "sweeping change" within the studio, having declared the developers to be "wicked children" who should "have their tongues cut out" before putting into place diversity initiatives, in-game representation targets, and a budgetary overhaul that includes monthly charitable donations to organisations such as Trans Lifeline and The National Center For Transgender Equality.
"To be honest, I used to hold similar views to these men," Krampus told us as he filled a sack full of coal in his Byzantine workshop. "But I got to talking with some of the other ghouls, and they really opened my eyes to the ways so many people are mistreated and belittled, and how our attention, as beasts, shouldn't be focused on those who society already punishes just for existing. The Babadook, in particular, really educated me at a time when I needed it the most."
"To be clear, I still think that naughty little children should be strung up and have their guts plucked from their stomachs," he clarified. "I will boil them alive and eat their evil hearts."
"It's just…you know. Trans rights matter."