Half-Life Is Back: Valve Announces New Flagship Betamax Game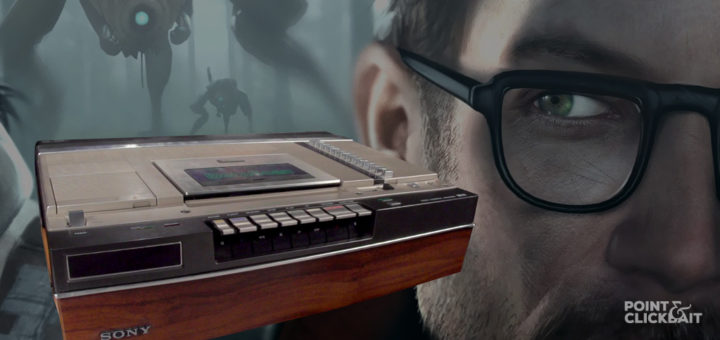 After all of these years, Valve is finally blowing the dust off their beloved Half-Life franchise and releasing a new game which will serve as a flagship product for their line of Betamax hardware.
In a surprise announcement this week, the Seattle-based software company revealed that owners of the Steam Betamax Service would be the first to receive the new game, tentatively titled Half-Life: A Headcrab Built For Two.
The announcement was met with cautious masturbation from the PC gaming community, many of whom said they now regretted not purchasing the Steam Betamax Service during the three-week window when it launched for $3,999, failed to sell, and was then withdrawn from the market.
"I should have known that Valve had a master plan all along," said PC gamer and prolific Redditor Alec 'philosophy_STORM' Breese. "A master plan, for the master race? Get it?" he continued, appallingly.
Some of the more dedicated Valve fans are delighted by this news however, with Cassandra 't3hg4m1ngkitt3h' Hubblard eagerly awaiting the launch of A Headcrab Built For Two.
"I have to admit that I was – very briefly – taken aback when Gabe Newell demanded I purchase $3,999 worth of outdated Betamax hardware, and frankly a little bit concerned when he further ordered me to collect it from the local rubbish tip myself, but I guess I was one of the lucky ones," said Hubblard.
"Good guy Valve has done it again," continued Hubblard unconvincingly, as she smacked her CRT TV and rubbed her hand in pain.